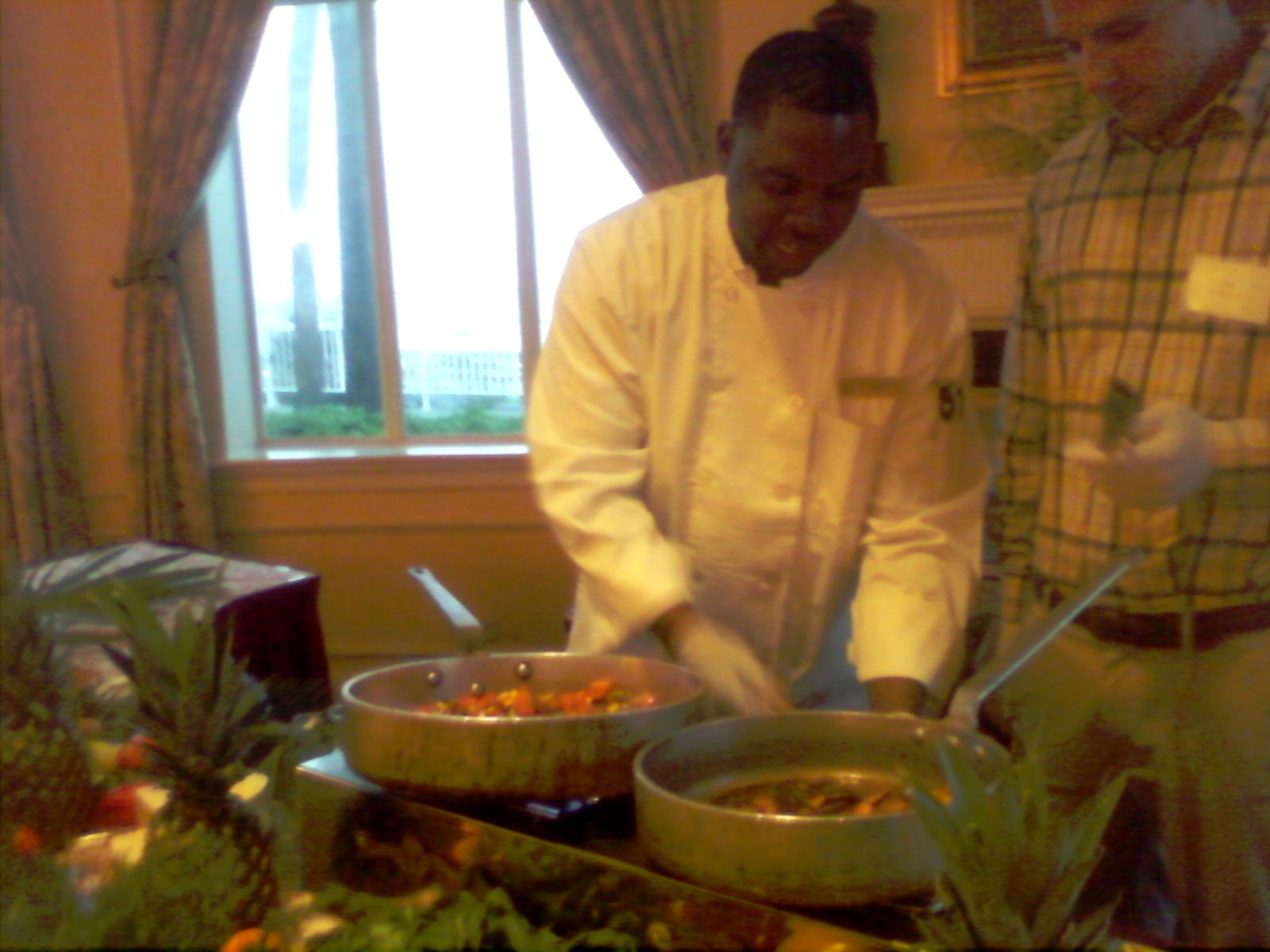 Claudine Williams
Locally grown food is freshest, more healthful and eating food that is grown locally offers a more environmentally friendly alternative to eating food that has been transported hundreds of miles to reach your dinner table. The King and Prince Beach and Golf Resort's new Executive Chef Jeff Kaplan pride's himself in using local nature to nurture the resort's guests. Chef Kaplan is a proponent of the Farm to Table Movement, and guests who visit the King and Prince can have the pleasure of eating some of Georgia's homegrown foods.
Seafood and grits are a must-have during any trip in the South. For some families Friday meals of fried fish and grits are a culinary tradition. The King and Prince Resort, a luxury resort, had an upscale approach to this timeless meal -- shrimp and Grits in Tasso Cream Sauce, a combination of juicy, succulent wild Georgia shrimp, and tasty grits drizzled with a homey sauce. This entree included diced tomatoes, tasso ham, and a secret blend of Cajun seasoning. During a cooking demonstration by Sous Chef Dwayne Austell, I caught a whiff of the Cajun seasoning and shrimp, and I could not wait for the preparation to reach my plate. Other treats on the menu included Apalachiocola Oysters on a half shell with a bit of sweet corn, asparagus, and tomato, drizzled in cilantro vinaigrette. Chardonnay from FrogTown Cellars in Dahlonega, Georgia accompanied the dish.
You haven't had sorbet until you've tried the scrumptious blackberry sorbet that I also sampled the King and Prince Beach and Golf Resort. It was sweet and light, with the sweetness offset by a hint of bitterness from the blackberries.
At the King and Prince, Chef Kaplan oversees the Delegal Dining room, the oceanfront Kings Tavern, and the Ocean Terrace Grille. His culinary career includes stints at the White Elephant Resort in Nantucket, and the Sawgrass Marriot Golf Resort and Spa in Ponte Vedra Beach.
This article may not be copied without the permission of Claudine Williams. Watch her beauty and style videos on YouTube.