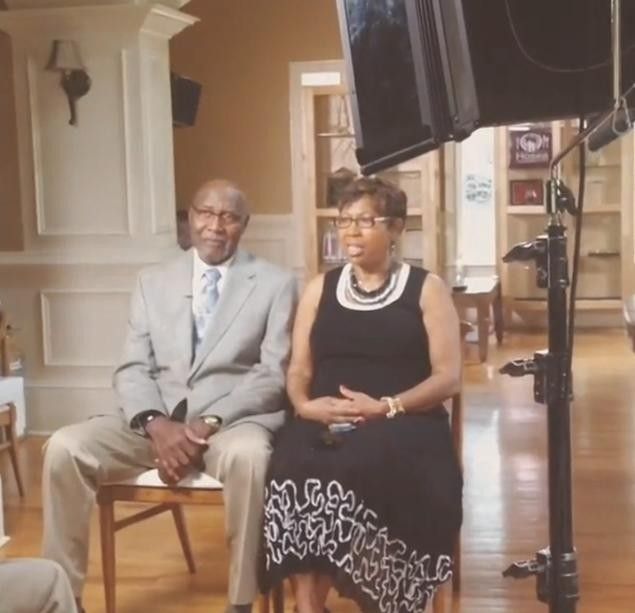 via Facebook
It seems that the spirit of charity and dedication to community is roaming Atlanta, Georgia, lately as there have been a number of touching stories coming from the city recently. This is the kind of trend I can get behind, and this kind of stuff makes me want to travel to Atlanta on my next American vacation.
ATLANTA —
Channel 2 Action News was there when media mogul Tyler Perry announced he would donate $100,000 to Booker T. Washington High School following a mold and raw sewage problem at the Atlanta school.
Nzinga Hendricks, a band student from Booker T. Washington HS, was invited to talk about the mold problems affecting their uniforms at V-103 radio station Tuesday morning, where Perry was a guest. One of the students said she explained the problems to Perry, who then said he would take care of it.
"We saw Tyler Perry before we came in here, and he said he was going to take care of everything, and that's like over $100,000. And we were just like, 'what?' It was like one of those impromptu, 'Sure, whatever', like it wasn't that big of a deal. He just gave it. It was just really, really cool," Hendricks said. Read More
A kind-hearted Atlanta couple made the best out of a bad situation by donating their daughter's canceled wedding reception to the homeless.
Carol and Willie Fowler decided that the first-rate meal they had reserved for Sunday, Sept. 15 at upmarket Villa Christina restaurant shouldn't go to waste — so they invited 200 of the Atlanta's destitute to join them.
Bosses at Hosea Feed the Hungry charity initially thought the offer to feed their attendees a lavish four-course meal was a practical joke. Read More
The Atlanta Police Foundation awarded several officers Tuesday for their bravery and dedication to serving the community.
The awards came during the foundation's annual Crime is Toast Breakfast at the Georgia World Congress Center.
Officer Reggie Robinson was among the officers receiving the Purple Heart, an award presented to officers who have been seriously, critically or fatally injured, under honorable circumstances, while in direct performance of police duty.
Robinson was a 35-year-old rookie officer on January 11, 2013, when he confronted a suspected drug dealer who ran off. As Robinson chased him through an alley near Ralph David Abernathy Boulevard in Atlanta's West End, the suspect turned around and shot him in the face. Read More