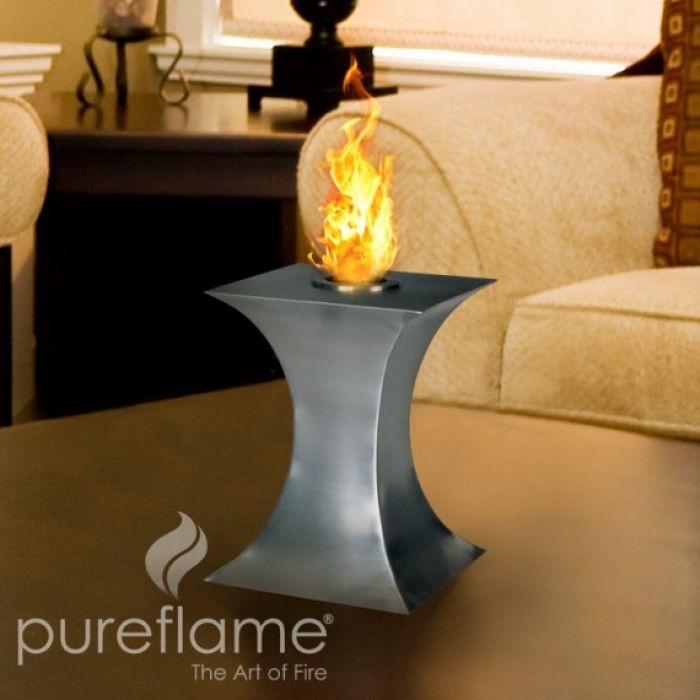 Pureflame
Even if you live in a small apartment with not enough room for a fireplace, you can still create that same homey space with Pureflame'sTabletop Concave Fire.
The chic design of this unit is the perfect addition to an outdoor patio or inside kitchen to create the perfect relaxed ambiance. Simply add Purefuels, a renewable biofuel, to the brushed stainless steel unit and you can relax and watch the flames dance the night away.
The tabletop design will create a centerpiece of conversation for your guests, who will end up talking all night about it. The best part about this unit is that there is no installation or setup involved. Simply take it out of the box, pour in the biofuel and you will soon be ready to create the most fascinating centerpiece. Be sure to light it with a long lighter or wooden matches.
After some time, a black residue will accumulate on the burner from the carbon left over from combustion. Because it stains, it is important to keep it clean by placing the burner in soapy water for a half an hour. Once it is dry, the unit can be refilled with fuel and is now ready for reuse.
For more information, visit www.pureflame.com.