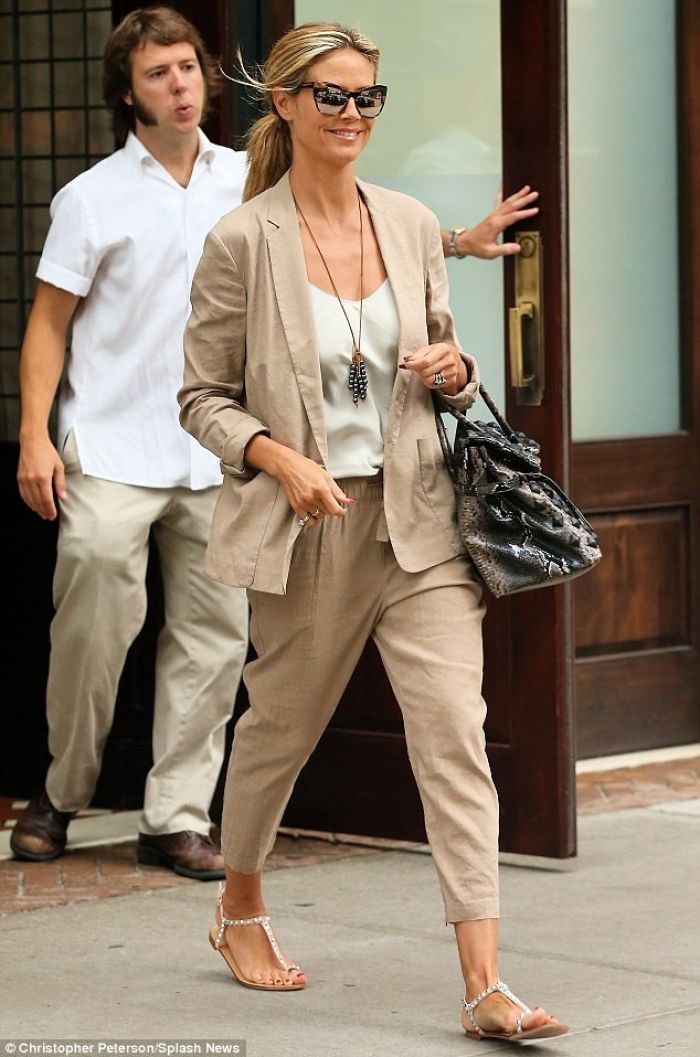 C. Peterson/Splash News
Has anyone else noticed a trend starting? Celebrities everywhere are opting for more and more fabric, even if it doesn't cover anything extra. At least Heidi Klum's made it work for her. Wearing a baggy beige suit with a white, low-cut shirt Klum looked completely comfortable and effortlessly fashionable – a winning combination.


She shared a string of bikini pictures during her recent trip to the Bahamas.
But Heidi Klum proved she can pull off a business-like look as she stepped out wearing a beige suit in New York on Thursday.
The 40-year-old looked happy and relaxed as she showed off the golden tan she got on a recent family holiday to the Bahamas.

Although the summer-weight suit may have helped to beat the 90 degree Manhattan heat, few people other than one of the worlds top models could have pulled it off. (Read More)