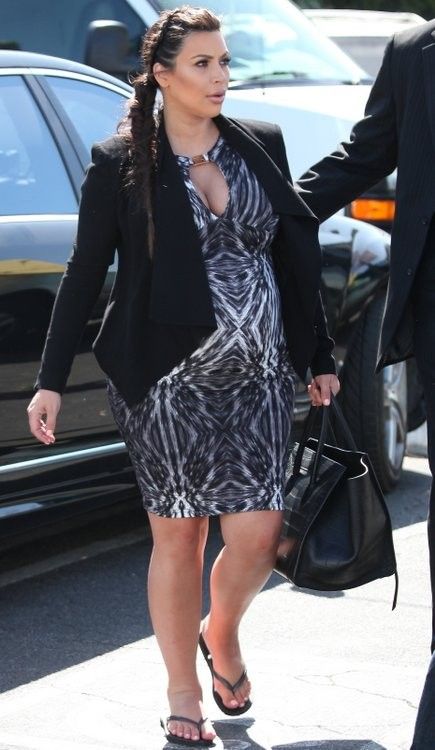 London Entertainment/Splash
Believe it or not, Kim Kardashian wore this outfit into public. This far into her pregnancy, she should be maternity clothes. I'm not sure why she wants to sacrifice so much comfort during a time when she should already be taking it easy, but at least her feet look comfortable. 
Only a few more weeks of Kim Kardashian maternity fashion!  Once baby Kimye arrives, what on Earth will we do with our extra time and photo budget $$?  Oh yeah, we'll be watching for her post-baby fashion fails – courtesy of Kanye.  
This afternoon Kim and sister Kourtney Kardashian were snapped doing some shopping at the Mr. Kosher Meat Market in Encino as they filmed a segment for Keeping Up with the Kardashians.
At least Kim is keeping her poor swollen feet out of those torture chamber shoes and letting them breathe. Read More