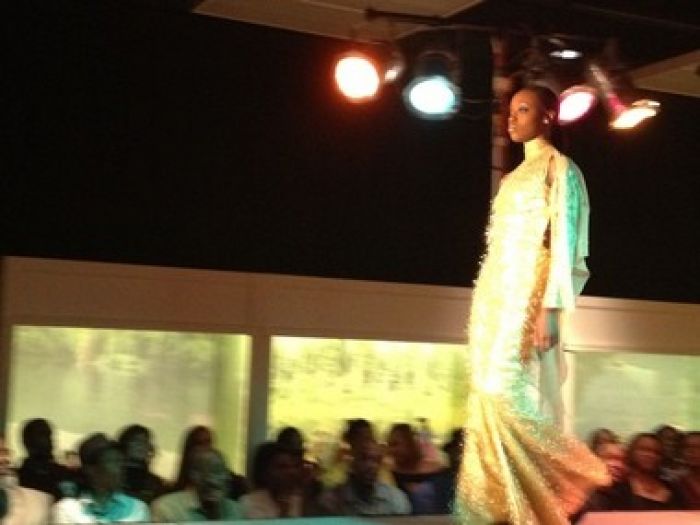 William Ketchum III/MLive.com
The first thing that might come to mind for most people when the city Flint, Michigan is mentioned is Michael Moore and his scathing documentaries, not high fashion and beautiful models. However, the city recently held its first ever Vehicle City Fashion Week, which goes to show you that art, inspiration and great style can come from anywhere.
Elaborate clothing designs, stunning models, a runway show, and constant camera shutters and rolling video cameras.
The above sounds like the scene at a fashion show in New York, London or Paris, but Genesee County enjoyed a similar experience in Sloan Museum on Sunday night.
The first Vehicle City Fashion Week, a four-day event organized by Flint native Kala Wilburn, concluded with a red carpet pre-party and a runway show that featured clothing and accessories from Genesee County boutiques and designers.
News anchor Aisha Howard and Don The JunkMan hosted the show, which drew hundreds of attendees, filling all of the seats until it was standing room only. Read More