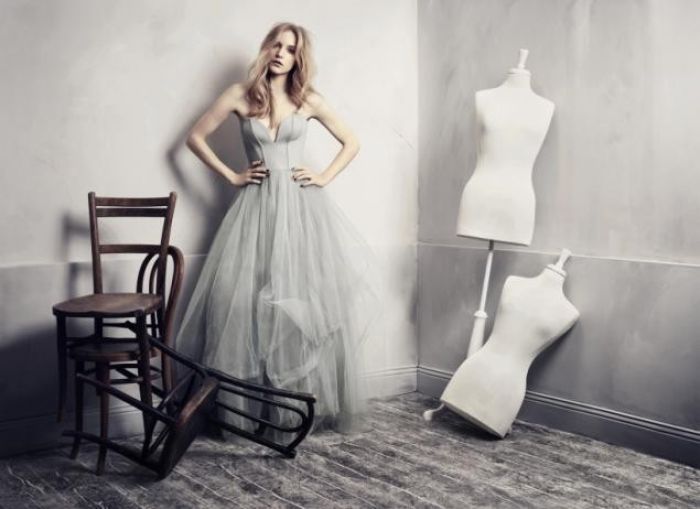 H&M
As the idea of sustainable materials and earth-friendly methodology moves from flash trend to imperative action, H&M has moved on to its second environmentally friendly line of clothing. Tapping into a classier look than normal, H&M is showing the world that sustainable and fashionable don't have to be oxymoronic.
Fast fashion chain H&M launched its second "Conscious" collection Thursday, marking the brand's continued efforts to create sustainable clothing.
The chic pieces seem more red carpet than eco-friendly — so it's hard to believe the pretty partywear is made from recycled polyester chiffon and organic cotton.
"We wanted great fashion with the added bonus of sustainable materials," Catarina Midby, head of fashion and sustainability at H&M, told the Daily News.
The Swedish chain hosted a launch party at H&M's Fifth Avenue flagship Thursday night. Read More