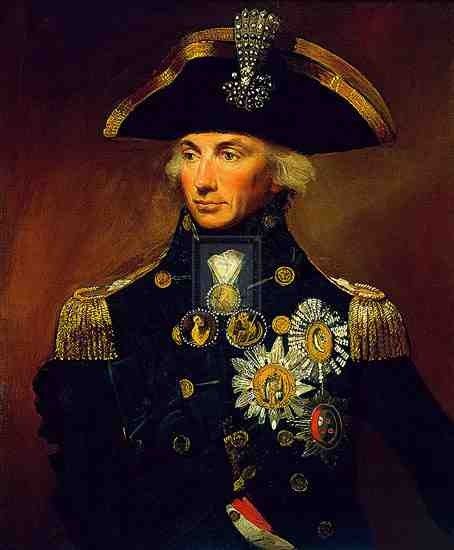 LLW
On 21st October 1805 Vice Admiral Horatio, Lord Nelson led British battleships and HMS Victory into a furious sea battle at Trafalgar and so entered the history books. The result was adoration while he lived and statues makin the man almost immortal, the naming of Tragalgar Square in central London and the retaining under commission in the Royal Navy, HMS Victory until last year, making it the oldest battleship in the world, docked at Portmouth the oldest naval port in the world.
From these amazing facts was drawn the HMS Victory Poker Box. Designed to reflect a sense of history using original materials removed from the vessel and including a miniature enamel on silver of Lord Nelson in tricor and medals by Lemuel Francis Abbot, which surmounts the Roll of Honour, listing all the brave soles who served and died during the many battles of HMS Victory; a cast silver image of the 2nd and famous figurehead bearing the immortal words 'Honi Soit Qui Mal Y Pense' inset into the box top. The poker chips will be made from ecological mother of pearl adding character to the contents. The two decks of playing cards are professional quality and retained in their own leather embossed cases.
The lock is from the original design of Joseph Bramah, patented in 1784 and has been modified for use on the poker box. The feet are solid silver designed, cast and hand finished by Lancelot Lancaster White. The bos top brings to mind an image of the original deck.
There will be only six examples of this treasure produced, representing the six HMS Victories that were made by hand in England. You can expect to see prices in the region of $157,000.00 for this elegant and functional object of desire. But you will still have to queue patiently if you want to order your bespoke HMS Victory Luxury Poker Box as international demand is already growing. As one privileged spectator said this is really a once in a lifetime opportunity to own a piece of memorabilia that changed the course of world history.
LLW
HMS Victory Luxury Poker Box - Open
LLW
HMS Victory Luxury poker Box - Closed