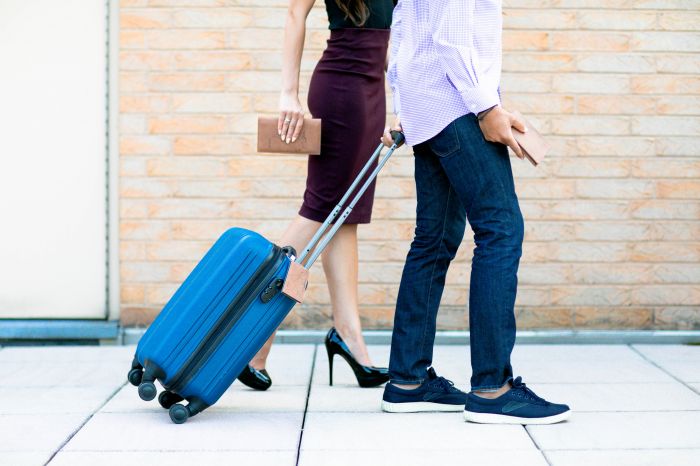 Photo Credit: Nomad Lane
From pocket-sized tablets to streaming movie apps, tech innovations have come a long way to make the journey almost as enjoyable as the destination, allowing jet-setters to start their vacations better informed, more inspired, and (dare we say it) more refreshed than ever before. Based on creativity, style and overall usefulness, we've pulled together some of our favorite holiday gift ideas for tech-savvy travelers.
Photo Credit: Hasselblad
Hasselblad X1D
Small enough to take anywhere, powerful enough to capture anything—this is the promise of the Hasselblad X1D, a lightweight mirrorless camera that caters directly to modern travelers. The 2.4MP electronic viewfinder allows for crisp photos even in difficult lighting conditions like gloomy-day hikes and poorly-lit restaurants, while the sleek, compact design ensures there's always room in the carry-on.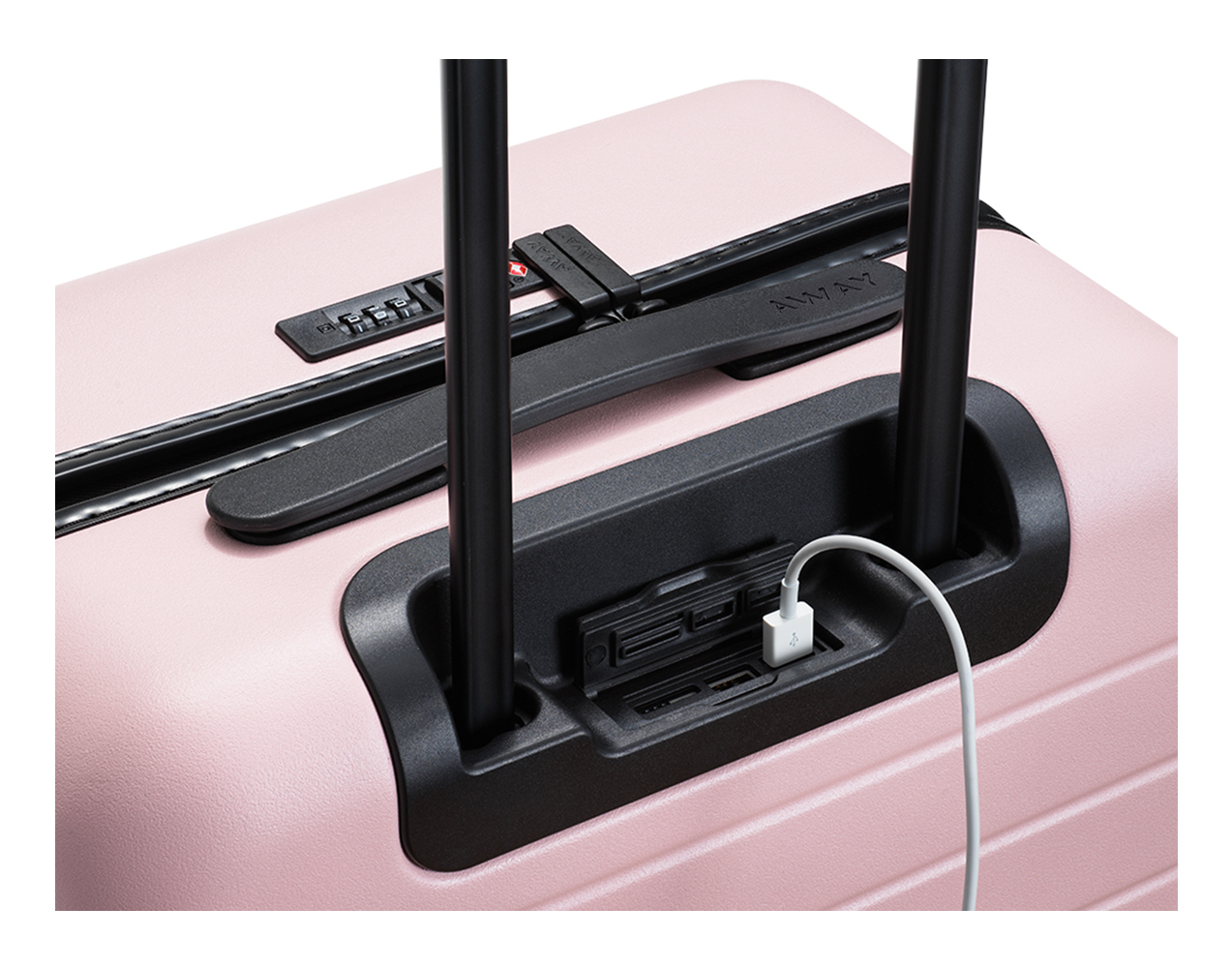 Photo Credit: Away Travel
Away Carry-On
As phones have become evolved to become equal parts concierge, booking tool and photo diary, the death of a battery hits much harder than it did in the days of maps and disposable cameras. Away, a new luggage company founded by Warby Parker veterans, has introduced a line of luggage that keeps travelers online without fighting for wall space in the airport. The indestructible, minimalist Carry-On model includes a reliable luggage plug-in, making the seven-pound, TSA-approved rollable one an avid wanderer's best friend. For extra room, upgrade to the Bigger Carry-On, which still fits most airline sizers.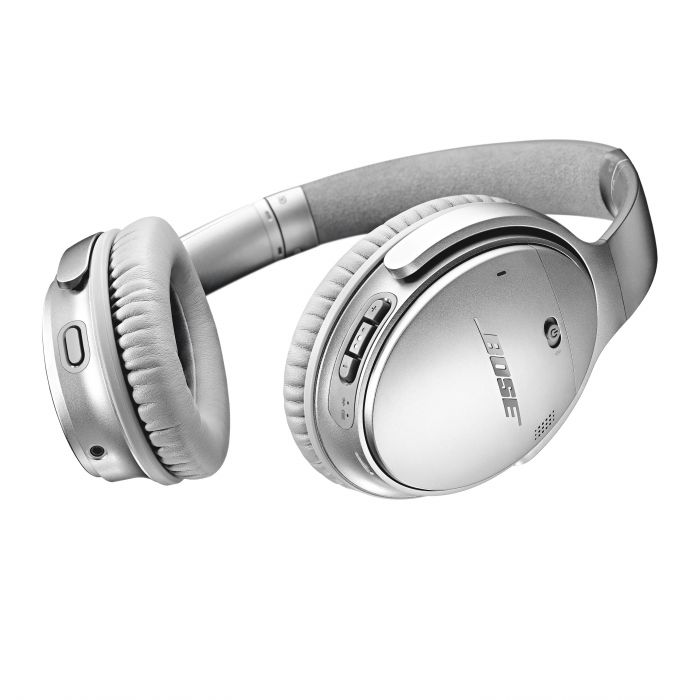 Photo Credit: Bose
Bose Quiet Comfort Wireless Headphones
Noise-cancelling headphones have saved the sanity of many a traveler through busy airports, fussy babies, loud engines and even gabby seatmates, but now that's not all they do. The Bose Quiet Comfort series goes a level beyond noise reduction, giving users the power of Google Assistant with the ability to use voice commands, receive texts and handle travel logistics, all hands-free. Best of all, the Bose Quiet Comfort Wireless Headphones offer a 20-hour charge, meaning even the longest stretches of a journey are covered—particularly when a quick 15-minute juice-up adds another 2.5 hours of noise freedom.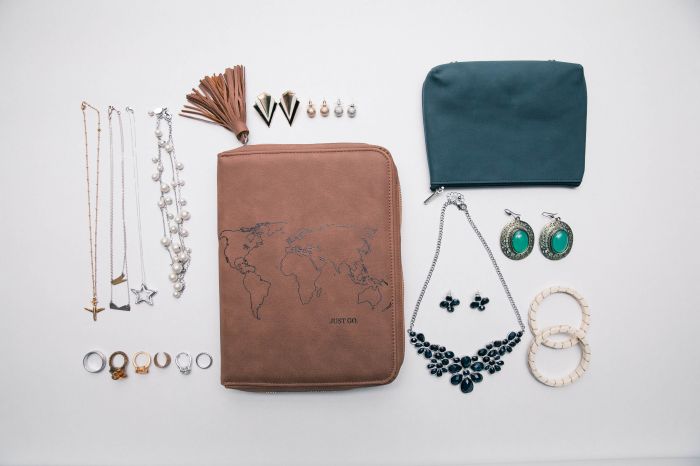 Photo Credit: Nomad Lane
Nomad Lane
Newly launched Nomad Lane is an eco-chic travel accessories brand striving to simplify the journey with pieces that directly solve the challenges of traveling with tech, from setting up international phones to detangling laptop cords. The brand's inaugural Just Go line, a six-piece set of wallets, passport holders, travel bags and luggage tags, features subtle assists like SIM card holders and extra space for tablets. For travelers who remain polished head-to-toe, even on the beach, we especially love the unique Travel Jewelry Organizer, which saves earrings from luggage abyss and other pieces from life-ending scratches. The vegan-friendly carrier even includes a separate pouch for large jewelry, doubling as an evening clutch for two gifts in one.
TheVane
For truly discerning travelers and gadet-loving first-users, we give you our secret shopping weapon—an app that tells you exactly what to get fellow travelers based on their next adventure. Designed to generate a packing list perfectly suited to any trip, from multi-destination honeymoons to business trips turned long weekends, TheVane offers shopping suggestions based on destination, time of year and planned activities. Have a friend celebrating New Year's in Vail? Let TheVane recommend the perfect goggles. Know a friend traveling to Bali in February? Shop recommendations based on her travel dates. TheVane's desktop-friendly ecommerce site lets you shop emerging brands like Leota and Voyage Swimwear directly.