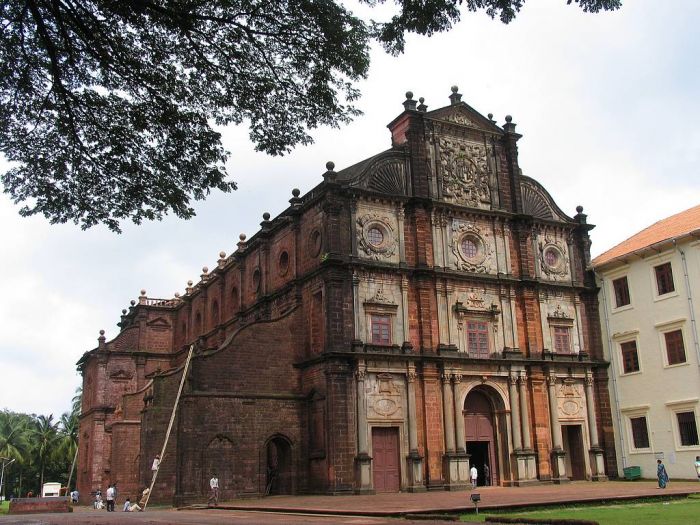 Indian Luxury Trains
Among all the tourist wealths of India - Goa has a special place. Goa is a charming destination which offers unique experiences and fond memories of Indian holidays. This tiny emerald ensconced amidst the coast of the Arabian Sea and the Western Ghat mountain range is widely known as a beach retreat of world level. Tours to Goa is choice of millions and each year witness tourists from around the world flock to this sun and sand paradise to partake in its vibrant vacation ideas, succulent cuisines, liberal hospitality and unmatchable laidback languidness.
Why should you visit Goa? For several reasons. Firstly – Goa is amazing in its natural splendor, the wide and endless beaches with the absence of pronounced tides. Secondly – it's unique colonial flavor - a mixture of Portuguese and Indian "in one bottle". Third - There is this fun, festive atmosphere of the northern part of Goa, with its exciting nightlife, an incredible array of vibrant cafes and bars along with endless shops.
Goa offers a unique travel experience to visitors which are seldom witnessed in other parts of India. Goa is a special world, a fabulous cocktail of sun, sea and different cultures. The cosmopolitan hospitality and mouth tingling cuisines add to the fascination and appeal of Goa.
Food is not an issue for international tourists on Goa Holidays. The food is great: the Chinese and European cuisine, Indian cuisine, as well as dozens of different seafood just caught from the sea are as savory on palate as they are tantalizing for the taste buds of the diners. The local cuisine redolent with Portuguese flavor is not to be missed at any cost.
When it comes to comfortable accommodation, there's a hotel available in Goa for every taste and budget: Luxury hotels VIP class, family resorts, democratic Hotels, guest houses, private villas, apartments, houses, simple chalets on the beach economy class. You name it and you have it!
There are a few things to keep in mind when planning Goa vacation. One is to select a suitable season for travel, as well as hotel in the tourist area in Goa, which corresponds to the itinerary of the ttraveler. Goa may get too crowded sometimes and you may find it really hard to find an accommodation of your choice.Besides, Goa is divided into several tourist regions: the extreme south, south, center, north and extreme North Goa. Each of these regions has its own peculiarities. Choosing the best option for your Goa holidays is always helped by experienced travel industry professionals who love and know well the destinations and resorts in Goa.