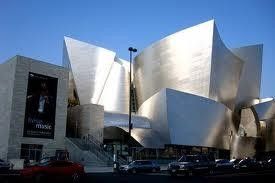 travel.sulekha.com
If your interested in the movie industry and have a need to learn everything there is from film making to technology and research, the the Academy of Motion Picture Arts and Sciences is a tour you won't want to pass up. This building has everything you need to know about the movie industry and more. Their unprecedented amount of exhibits and displays will fascintate you and keep you busy for hours.
Not only do they display the history of the film making world and all the exciting characters that have made the industry what it is today, they will take you into the technology that transforms movies into magical visions to remember for a life time. Past or present day is all in one location. Explore the history of the Oscar and its many catagories that extend around the world. Exhibitions are constantly being added to provide ever changing knowledge about the industry.
If you check their calendar you will see that the Academy holds different events throughout the year featuring such catagories as highlighting a variety of celebrities, documentary films, even to the works of animals made famous on the big screen. For your convenience there is the "Margaret Herrick" media library where you can sit and research any and all information that you are curious about.
You may also be interested in:
animationmagazine.com
oscars.org