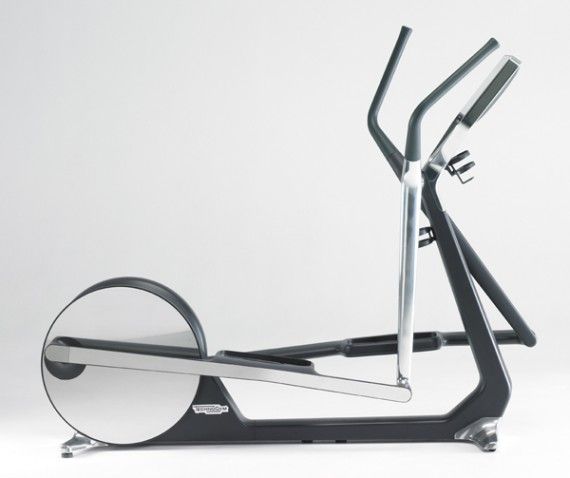 Technogym
Working out has never been pretty. From the cumbersome equipment to the sweat, working out is one of those things that has to be done, preferably in the privacy of your own home gym. But with a Technogym, you may not have to hide your workout equipment away, instead you can proudly display it like the elegantly European design it is.
Since 1983, Technogym has been designing wellness and exercise equipment for high-end condos and international resorts, but they have recently entered into a partnership withMilanese architect Antonio Citterio to create elegant home gym equipment.
Choose from streamlined pieces like thepersonal cross-trainerandminimalist treadmillor go all out with theKinesis Personal.The Kinesis Personal comes in Black, Cream and Gold models and luxurious extras like leather and Lucite. Design insiders are said to be fans including Domenico Dolce (of Dolce & Gabbana) and France's First Lady of style, Carla Bruni-Sarkozy. The Kinesis is not just easy on the yes, it is also designed to restore full movement to the human body, increasingendurance, balance, strength and flexibility. The clever pulley design can be closed to resemble something like a modern piece of art or even a large mirror, rather than a cumbersome exercise machine. Even better, Technogym will work with you to determine both your design and workout style so that you get the equipment that is right for your lifestyle.
With prices averaging around $12,000, these machines clearly aren't designed for the fitness faint of heart.
Technogym
Kinesis Personal
Technogym
Kinesis Personal
Technogym
Treadmill