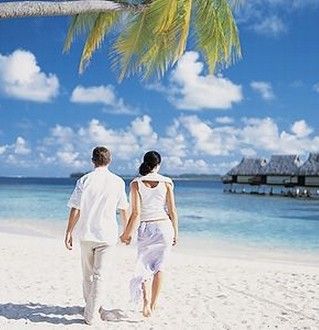 Honeymoon is the best time of a coupleís life as itís a time to relax, to express, to know, to ignite the togetherness, and most of all, to have the time of your with the love of your life. For most couples, honey moon planning comes in last while for some others, it tops the priority list. After all, this is the only joy of wedding that is just for you both.
Plan your destination according to you and your partnerís mood and read the following post for romantic holiday ideas.Dubaiis one of the most visited tourist destinations in the world but usually people signify it with magnificent properties inDubai. You can enjoy a relaxing honeymoon inDubaias there are numerous attractions and a lot to do inDubai.
The most romantic hotels to stay!
While travelling for the first time as a couple, you deserve the finest services along with a plethora of exotic and elegant places to stay to ensure that your trip is captivating, charismatic and romantic.Dubaihas some of the most romantic locations for honeymoon and most of these hotels have special offers, rates and packages for couples along with a long list of welcome amenities, special services, arrangement of activities for couples and above all special room accommodations. Few most recommended hotels areRoyalMiragePalace,JabelAliHotel, Al Maha Desert Resort, Burj Al Arab and Armani Hotel Dubai.
A desert safari
Desert safari is a desert ride that you may never forget. It is one of the most recommended things to do inDubai. You can choose between different packages of safari adventures and the type of vehicle. You can pick a four wheel drive vehicle or start your trip across the dunes on a slower and more traditional ride, i.e. on the back of a camel. The duration of the trips may vary ranging from half to full day or an overnight stay in the desert where you can enjoy a supreme blend of Arabic and Western dishes with the entertainment of belly dancers.
Water park fun!
Apart from roaming around romantic spots, you both should not miss the fun side of your trip.WildWadiParkis a very large theme park with a lot of entertaining rides. You may plan to bring your kids later to the same park as there are many rides that are just for them, too. Have a thrill packed trip and enjoy rides and countless precious moments inWildWadiPark.
A stroll along the beach!
Hand in hand with your partner during a stroll along theJumeirahBeachcan be the memory you can cherish for the rest of your life. Donít miss this romantic escape! Relish the sunset and talk about a myriad things including lots of sweet nothings. You both will definitely enjoy each otherís company with the sunrays playing romantic melody just for you and your partner. Should you miss such an opportunity?
Author Biography:
This guest post is written by William king who is the director of Dubai properties and Dubai rentals. Being an entrepreneur, passionate blogger and an enthusiast traveler, he loves to share his expertise and knowledge by writing for various related blogs.
Dubai Wild Wadi Park
Dubai Jumeirah Beach
Dubai desert safaris
Dubai Honeymoon hotels