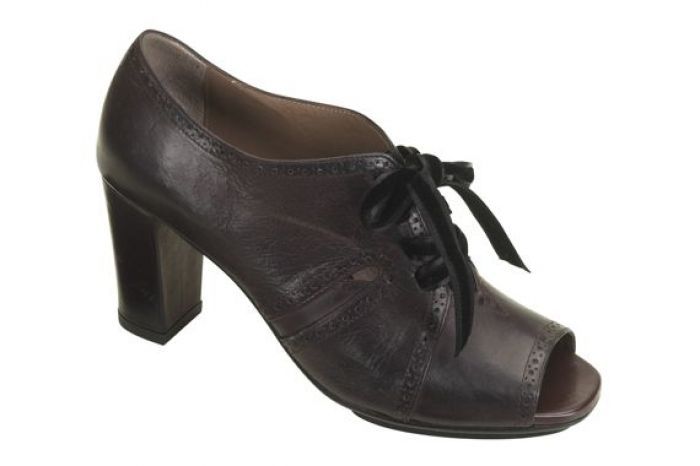 As winter is just around the corner for most of us, we're the first to admit that we're in a constant state of denial. As the temperatures outside drop, we can't but help waiting for the last possible moment to pull out the sheepskin boots.
Fortunately, a slew of designers have launched some gorgeous hybrid shoes that will take us well to the end of fall. 
The hybrid boot/sandal is a perfect way to cover up your feet and show a little skin. Here are our top picks as we fall into Autumn for you to make a statement and outsmart the weather. 
Anyi Lu
If you're one to pound the pavements all day, you need to discover Anyi Lu. You can thank me later. The engineer turned designer makes stunning styles that stand out in a crowd, but most importantly are built to pamper the food. Complete with a balanced heel typically only found in high-end dance shoes and soft breathable leather, I've worn these heels for days on end without the slightest bit of discomfort. The Cris is a modern update on a Victorian style, complete with sexy details like velvet laces and tailored cut-outs. 
Pelle Moda
These "Famous" shoes from Pelle Moda guarantee any woman a sexy stride. They're surprisingly wearable, despite the mile high heels. Pair with leggings and an elbow-length suit jacket for a super chic look to transfer from day to night. The super soft leather combined with sex straps will make these your new favorite shoes in an instant. There's enough coverage on these to wear them well into late fall. 
Camilla Skovgaard
We've long been fans of the Danish designer Camilla Skovgaard's futuristic footwear. Her latest fall heel is no exception. The fetish-inspired cutout leather platform sandals will add a boost of style to any 9-to-5 ensemble as well as pair with a short tinsel dress for a night out on the town. A 1.5 inch platform helps you move around town in these all day long without putting too much strain on your feet. 
Alexander McQueen 
Nothing less than a biker jacket inspired these rebel heels. A trapunto stitch pays homage to Alexander McQueen's strong shouldered fashion. A notched collar and peep toe front make these just right for fall, and perfect for winter paired with bright red tights. Designed with electric blue-painted snakeskin, you'll be hard-pressed to find a more original pair of heels this season. 
Christian Louboutin
Don't be fooled by these strappy sandals. Dollops of fox fur decorate these Christian Louboutin "Splash Fur" on these towering slingbacks will keep your feet toasty, even if the air outside is less than warm. Pair them with wool tights to take into early winter, a welcome alternative to heavy snow boots. 
Pelle Moda
Camilla Skovgaard
Alexander McQueen
Christian Louboutin