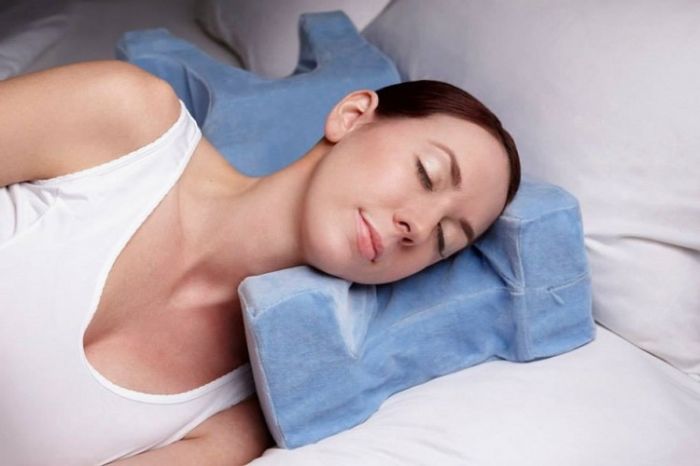 Juverest
Nothing says gorgeous quite like someone who is well rested with makeup applied perfectly. To get yourself looking great this season, here are our picks for some of the hottest summer beauty products:
We all joke about getting our "beauty sleep" but it's really no laughing matter, especially since most Americans don't receive the sleep they actually need. With limited sleep, added stress and pillows that leave the skin looking even more wrinkled, it's time to meet JuveRest. Instead of reaching for an expensive skin care product, start with a great night's sleep with JuveRest's Sleep Wrinkle Pillow, which is designed to help minimize wrinkles caused by facial compression from pillow contact during sleep. Not only does it encourage you to sleep more comfortably without impacting the facial skin, it also promotes proper neck and back alignment.
With the summer heating up, it's time to cool things off with a swimsuit from Purpuratta. The hot styles are guaranteed to be as comfortable as they are sexy. Each design is gorgeous and focuses on flattering each woman's unique figure. From a stylish V-front Monokini with a halter tie to a strapless Keyhole Bandeau Bikini, each offers all of the support you need but with a comfortable fit.
To finish off your look, it's time to get gorgeous. Merle Norman has introduced a 2014 summer color collection that includes gorgeous eye color trios that range from gorgeous neutral colors to bright blues. Balance it off with their gorgeous age-defying lipcolor (we love Americana red), which hydrates, moisturizes and provides long lasting color.
If you prefer a more neutral look, try glo minerals natural lipsticks made with a combination of Vitamins A, C and E along with green tea extract. Each creamy lipstick is super hydrating and provides the lasting color you need to carry you through the day.
Purpuratta
Merle Norman
Merle Norman
glo minerals