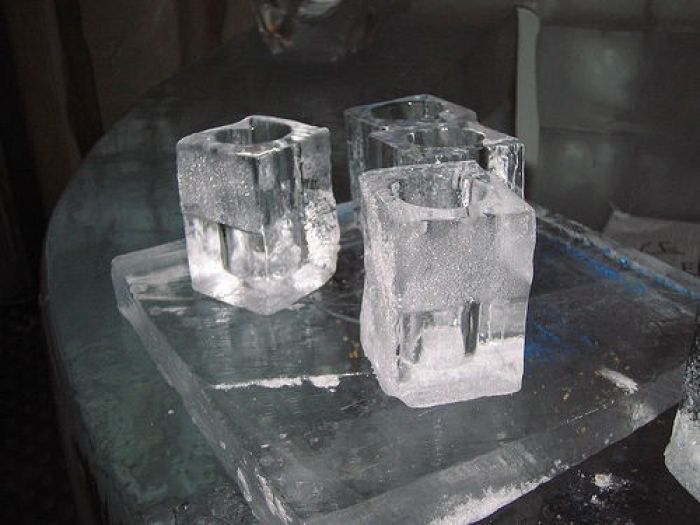 CC image from Flickr
If the thought of another vacation at the Four Seasons bores you, you're not alone. There's a world of possibilities out there, but the best resorts aren't immediately recognizable to many world travelers. If you want a truly remarkable experience, it's worth the effort to go beyond your comfort zone. Start with Greece for an introduction to true luxury international travel.
The Anastasis Apartments in Imerovigli doesn't sound particularly appealing at first blush. It's the attention to detail, unbelievable amenities and architecture, and genuine service that make this getaway stand out. Area restaurants provide incredible places to eat that make you feel just like a local. Consider these additional resorts for your next holiday.
Romantic Escapes
The Riad Kniza in Morocco provides a quiet luxury interlude in the middle of bustling Marrakech. Don't be fooled by review buzz words like "quaint" and "cozy." While these descriptions are true, this is what boutique hotels strive to be. Complete with succulent food and spa services, it's the only place in the heart of the city where peace and pampering are steps from top destinations.
Over water bungalow resorts are a staple in Tahiti. However, the Sofitel in Bora Bora goes above and beyond. Feed the fish from your coffee table and enjoy the glass floors, where the crystal blue waters provide a mesmerizing view. Your hut won't be cozied up right against your neighbors, and the local town provides a much-needed touch of authenticity.
The Future of Travel      
If you're looking for something a little different, try the trending ice hotels around the world. Norway's largest ice hotel, the Alta Igloo, features a stunning chapel and gourmet restaurant with authentic Lapp cuisine. Guests often see the northern lights in this northern chalet, and snowmobile safaris or husky sled adventures are on-site possibilities.
Located in Sweden, the Ice Hotel is the largest in the world, with ice sculpting classes, sledding or simply having a cocktail at the Ice Bar. If you want something more than your icy surroundings, the hotel also operates a private spaceline. Training is short and sweet, and guests can experience four minutes of zero gravity in space.
Out of This World Travel
If you want more than four minutes, intergalactic travel is now very real. Manned flights to the moon will be offered within the next ten years for $1.5 to $2 billion. While the leisure trip has been confirmed, the details are still blurry. However, you can currently orbit the earth for up to 12 days with Space Adventures.
Current space leisure travel hovers around $1 million, depending on length and package chosen. Whether you're looking for the next great escape on earth or to infinity and beyond, your options are nearly limitless. Why spend another holiday at the Hilton, when your private ice home, or soon the moon, is waiting?