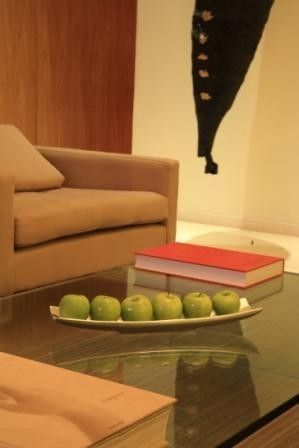 Emiliano
The Hotel Emiliano is the Brazilian translation of the concept of luxury´s hospitality. By introducing a unique and innovative, since its inauguration in June 2001, has earned a reputation as the best and most luxurious hotel in Sao Paulo, the world's fifth largest city and cultural and artistic center of South America. "Our decor, gastronomy service and authentically reflect the modern sophistication of Brazil "says its founder.

Its location is in the charming neighborhood of Jardins, the most prestigious address in Brazil: Oscar Freire. The Oscar Freire is for Sao Paulo what Rodeo Drive is to Los Angeles or the Rue du Faubourg Saint-Honore in Paris is surrounded by the best boutiques, art galleries, restaurants, cafes and offices of major multinationals.

What best describes the Hotel Emiliano is the attention to detail. Clean lines of contemporary our architecture of our selection of amenities and services, all at the Emiliano was carefully designed to raise the maximum comfort and enjoyment of our guests.
The bright, illuminated our Lobby and common areas with the minimalist decor combines resolute forms of design pieces such as chairs made of golden strings created by the famous brazilian designers Fernando and Humberto Campana.

The Emiliano provides the most sophisticated brazilian experience in lodging, which is distinguished by directly reflect the charisma and personality of the brazilian people and our style and culture. This genuine openness is reflected in every aspect of our services and the warm personality of our team. In addition, to ensure the quality of an exclusive and personalized service, Emiliano has a team of almost 4 employees per guest, one of the highest proportions of the hotel market.
Our services and amenities were selected in order to maximize the satisfaction of our guests. Loyalty more guests and creating the necessary impact to seduce the world. With the mission and values ​​the Hotel Emiliano devotes his time to:

"To provide extraordinary experiences making our customers feel loved. Through integrity and dedication of the best team in Brazil, being the leading expert in making the competition has as its inspiration."
Transparency, Joy, Extraordinary, Winning team and Attention!

Street: Oscar Freire, 384
Cerqueira Cesar
Sao Paulo - SP
Brazil 01426 000
T 55 11 3068 4399
F 55 11 3068 4394

W www.emiliano.com.br
Emiliano
Emiliano
Emiliano
Emiliano
Emiliano
Emiliano
Emiliano