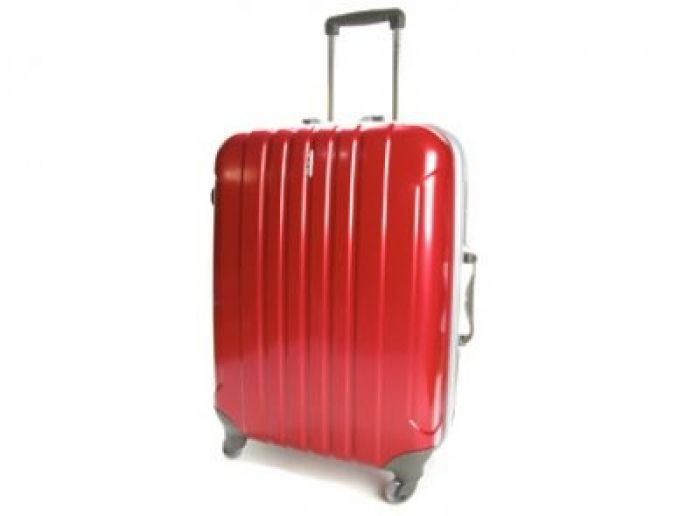 Buying your luggage on line is an option that many people still don't realise the benefits of. Choosing a company that specialises in online luggage retailing can help save time and money, in addition to providing a greater variety of suitcases from which to choose.

Some people would buy everything that they can online, never leaving the house on a shopping expedition unless it is really necessary. Others prefer to go out and physically buy their household's needs. But when it comes to buying luggage, even the most computer savvy person may not realise the benefits to online shopping. This is particularly true for larger items such as suitcases that are ordinarily bought on the high street.

High street luggage retailers are quite a familiar sight. The shop full of row upon row of suitcases, with the smell of new leather and plastic that can be overwhelming. Although such shops can be useful if you are in need of a new case almost immediately, your choice is limited by the size of the shop. There is just no way that they can stock the enormous variety that is available.

Online retailers
Buying your case from an online retailer such as Smart Luggage can greatly increase your chances of getting exactly what you want. Without the potentially huge overheads that come with a traditional shop, online retailers can provide discounts on top quality products that cannot be matched. Furthermore, the choice available is incredible. Online retailers generally are not affiliated with any one particular brand, nor are they limited by physical space. This means that you are able to choose from a wide range of styles, finishes and prices and can save a substantial amount of money, particularly when buying the higher-end products.

Ease of comparison.
Internet shopping also provides a means by which you can easily compare the relative merits of any purchase. With all the details at your fingertips, you can see the size, weight and prices of similar cases and make an informed choice without having to visit lots of different shops. You can further narrow down your choice by material and design, meaning that your chosen luggage item will exactly reflect your needs as well as your personality.

Finding the right piece of luggage is easy online, with the different pieces of luggage divided into distinct sections. An online luggage retailer will allow customers to click on specific types of case or holdall, so if a cabin-sized piece is needed, for example, one click will bring up the entire range, or you can limit your search to luggage of a particular colour, if that's what is important to you. It is possible to choose from designer pieces, hard or soft covers, kids' cases or budget ranges, depending on your needs. With the choice of style and price that is available, you need never settle for second best again.

AUTHOR BIO
Simon Lewis is one of the new generation of savvy shopper, who appreciates the choice and savings that can be found on sites such as Smart Luggage. He writes on the subject for a number of money saving websites and does his best to help people find bargains and save money.