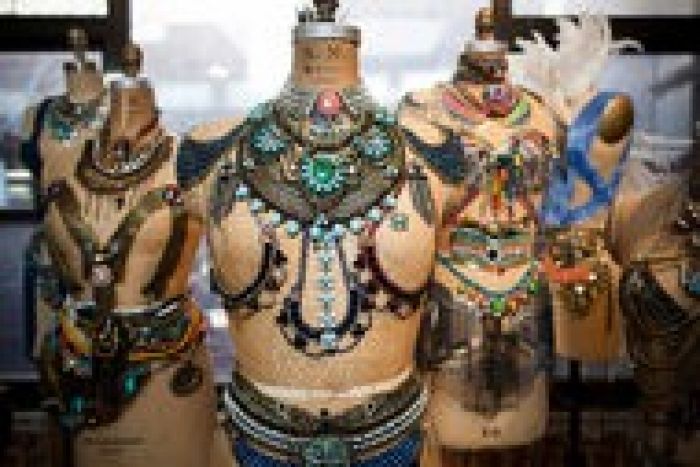 Michael Nagle/NY Times
Starting out stringing necklaces together in an East Village apartment and the eventual rise to becoming one of Bergdorf Goodman's top sellers seems to have had a lot to do with the social media savvy of Dannifo's co-founders Danielle and Jodie Snyder. Through personal online interactions, the brand has quickly set itself apart from some of fashion's big names and looks to have a promising future.
For those who suffer from #fomo (fear of missing out), it's a good idea to avoid the Instagram feed of Dannijo, a fashion jewelry line favored by downtown socialites and celebrities.
The founders of Dannijo — Danielle Snyder, 27, and her sister, Jodie Snyder, 30 — are known to post photographs of themselves sunning in Mexico, hobnobbing with billionaires like Richard Branson, and palling with Cynthia Rowley at Art Basel Miami Beach. Read More