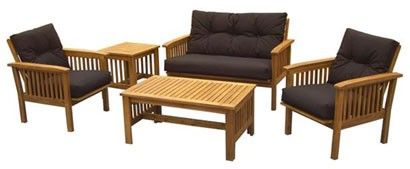 A garden party is always a rewarding idea when weather conditions are favorable. It can be any kind of party including wedding receptions, birthday parties and casual parties where people celebrate an achievement. To make it enjoyable for your guests and the rest of your family, good preparation will be needed. Here are some of the things you need to do and items you will require for a luxurious garden party.

Preparation of the garden should come first. Pruning the trees and mowing your lawn creates a good environment which will facilitate a lively mood during the party. If you have flower beds, attend to them by either watering or pruning depending on the season. For the best results, preparation of your garden should be done a few days before the party. Professionals can be involved where one is busy or does not have enough skill to handle the task.

Appropriate furniture will also be needed for the special occasion. Some of the most essential pieces include a patio dining set, reclining chairs and patio loungers which can be arranged neatly to bring out a personalized look. It will eventually dawn on you that patio furniture can be used for occasional parties on the garden after which it is taken back to avoid damage by sunrays. However, you can consider rental or new outdoor furniture in Brisbane if you have no alternatives available.

For a great garden party, you need a barbecue. You can either select from charcoal barbecues or gas barbecues depending on preference. The equipment comes in many different designs ranging in size shape and color. Some barbecues are durable and designed to last for long periods of time while others are only designed for short term applications. Consider your budget and future plans for parties which will make it easier to select an appropriate barbecue.

If the weather conditions are cold, you need a source of heat after the barbecue goes out. You can opt for patio heaters which also vary in size, shape and color. A patio heater will be essential if you plan to extend the garden party into the night. Alternatively, you may want a chimnea which is less visible and with enough amount of heat to keep the party lively. Chimneas are increasingly becoming popular with people who have a liking for contemporary furniture and designs; they can be used as ornaments for your garden.

Lights will also be needed if you want to extend the party into the night. Many options are available including decking lights, wall lights and curtain party lights. Solar lights are seen as a convenient option since they are capable of automatic lighting when it becomes dark.

These are just basic requirements for a luxurious garden party. Depending on your theme and purpose for the party, you need more items which include balloons, banners, candles and music equipment. You can get more ideas from the internet or people who are constantly holding parties. A music band can be hired to entertain your guests.