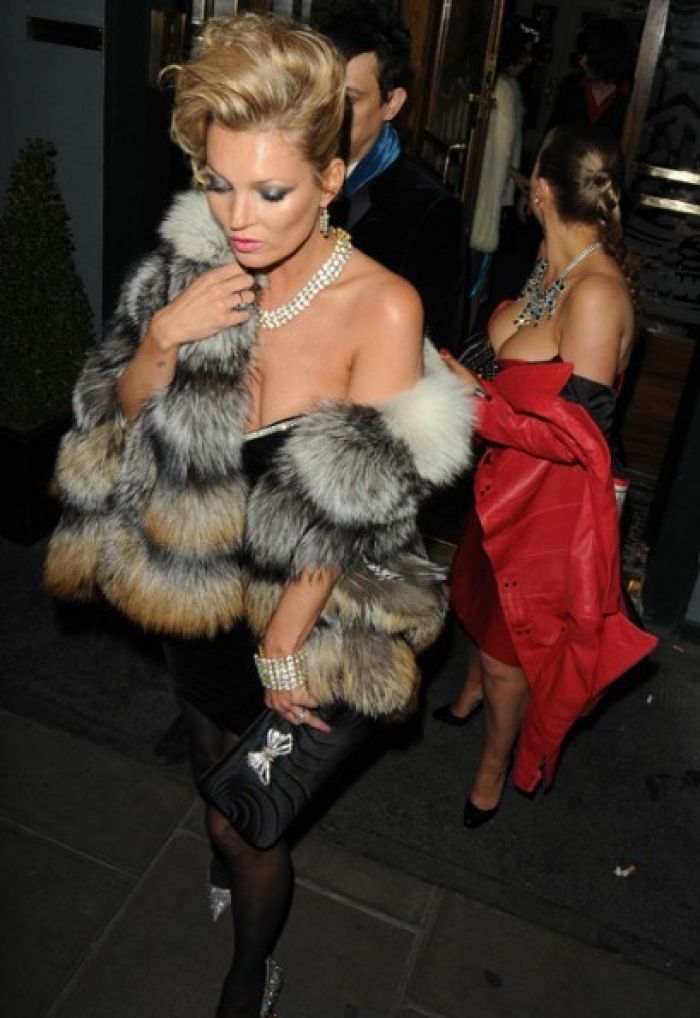 YD Photos
Kate Moss has proven what might just be the quickest way for a beautiful, sexy model to looking utterly repulsive: wear '80s inspired clothing. While I know my bias against the 1980s might be showing through a little bit right now, you can't argue with the how bad she looks decked out in this garbage when compared to how she normally presents herself.
A tale of two Kate Moss's today. One, the sultry Sixties Bardot-esque beauty, all peaches and cream complexion and tousled bed hair gracing the cover of the June issue of British Vogue.
The other, a tan-tastic up-do'd Eighties caricature dripping in diamonds and furs and working at least an inch of eyeshadow.
La Moss was out on the town last night (no, really!) to celebrate her larger-than-life friend Fran Cutler's 50th birthday, and although our favourite 'super' is no stranger to an outré evening wear look, she was in fact in fancy dress. Read More