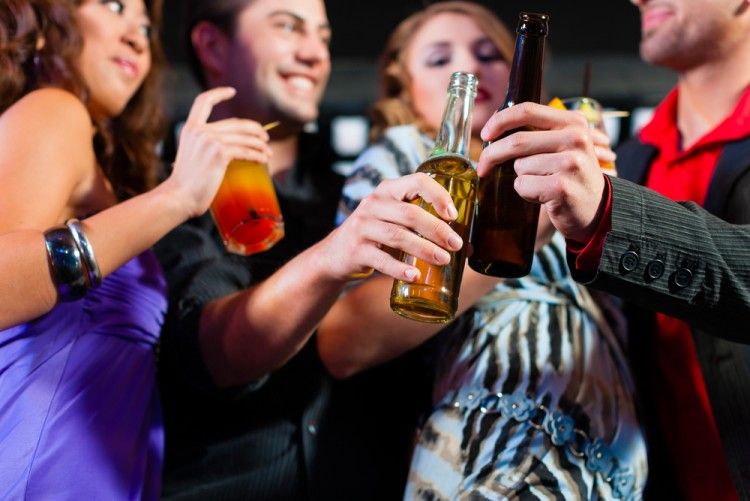 Shutterstock
For many women, hearing the word 'hen party' can bring to mind images of groups of women spilling out on to the high street at 2am dressed up as schoolgirls or wearing sashes and fairy wings – and for some women this may fill them with absolute dread and embarrassment that will leave them wondering 'do we really have to have a hen party?' 
This stigma has obviously came from the sheer amount of women that do in fact enjoy a night on the tiles with their besties downing shots and drinking from novelty phallic straws (and all power to them for enjoying that) but for the ones that would really rather be doing anything else, the word hen shouldn't have to conjure up these nightmarish thoughts, but instead open them up to a world of hen party ideas that don't have a schoolgirl costume or whiff of Sambuca in sight... replacing all of that with what is just a good time with your closest friends doing exactly what you want to do.
So what ideas are out there and how can you buck the everyday, stereotypical hen party trend?
Head for the Spa
One of the most popular hen party haunts for those that don't fancy the heavy drinking is the spa. Quite simply because what better way is there to get ready for the wedding than relaxing as much as you possibly can whilst bringing out the best in your skin and natural radiance? This is a treat for anyone so I can't see one of the group turning this down in favour of a late night kebab.
Indulge Yourself
Wait? Wasn't a trip to the spa enough indulgence? There can never be enough of that on a hen party and here I'm talking about indulging your taste buds with some real treats. You've probably been on the cross-trainer every day to make sure you look perfect in that dress, so one day of freedom is well deserved. This could come in the form of anything from trying your hand at pizza making with a professional chef, to delicious chocolate making or (because alcohol doesn't have to completely exempt) cocktail courses. Mmmmm!
Laugh and Laugh and then Laugh some More
It might have sounded like I was being a complete killjoy when talking about 'bucking the trend' but there are some great ways to get your girls giggling on the big day or night of the party. Some great choices are obviously to hit up the comedy club in the city you're visiting, giving your vocal chords a stretch with karaoke or even learning a new skill like belly dancing or pole dancing – which is also a good fun way to work out!
So there you have it, with just 3 different ways you're already on your way to having a hen party with your friends that doesn't see you stumbling into a taxi with a feather boa in tow!
Written by Richard Paul – content editor for www.henheaven.co.uk the people that can create a hen party with any of the ideas above. 
Shutterstock
Just Kick back and Relax!