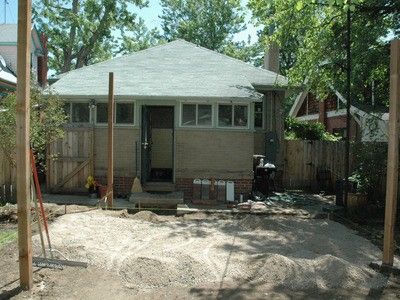 diynetwork.com
We all like our garden to look good as well as being functional and one of the easiest ways of sprucing up your outdoor environment is by adding a bit of hard landscaping or creating a focal point, and a wood pergola is an ideal DIY project to tackle.
Starting out
The first decision that you have to make is where you are going to site the pergola and having decided, you need to mark out where the posts are going to be set in the ground. Having carefully measured out the area you should consider using a post hole digger to make the job easier and dig a hole which is roughly two feet in depth and about nine inches wide which you can then set your posts in using a ready mix concrete, which should then be left for at least 24 hours before starting the next phase of construction.
Creating the structure
To construct the joist beams it is best to use 2x10 boards and span them across the width of the pergola, making a temporary attachment to the posts at this point so that you can make minor adjustments before finally securing them in place. You could also consider marking out a decorative end and cut it out using a jigsaw to achieve a more decorative finish to the structure.
Attaching the stringers
These are the boards made from 2x6 pieces of wood that run perpendicular to the joists and can also have a decorative end cut out of each one if you want to do this. Space out the stringers evenly and attach to the structure using three inch galvanized screws as the best option for a secure hold.
Questions to consider
One of the most popular questions asked is whether you have to stick to a fairly regulation size of timber to use and the quick answer is that you can use whatever sizes you like but should remember that if you stretch it too long then the wood will sag in the middle so you will achieve the best look from a structure that has a balanced compromise of strength aesthetic appeal.
You could also consider using materials other than wood which can be brought in as kits made of vinyl for example, but remember that natural materials like wood look best in a garden setting and if you are planning on selling your property it would be better to choose the most popular material of wood in order to satisfy most tastes.
You might want to add the pergola to the side of your house which again is perfectly feasible but you are advised to get some planning and building advice about the best way to carry out the job if that is what you want to do.
Building a wood pergola can be a job that a lot of DIY enthusiasts can carry out with a high degree of success and ultimately also satisfaction, it just takes a little planning and preparation in order to get the best results.
Author Bio : Patrick Jane is an architect by profession and loves to wreck and remodel parts of his own house whenever he is free,he typically enjoys home improvement.He also takes up freelance building projects and fulfills his projects by hiring skilled personnel like Electricians at MyBuilder.com.
diynetwork.com
diynetwork.com