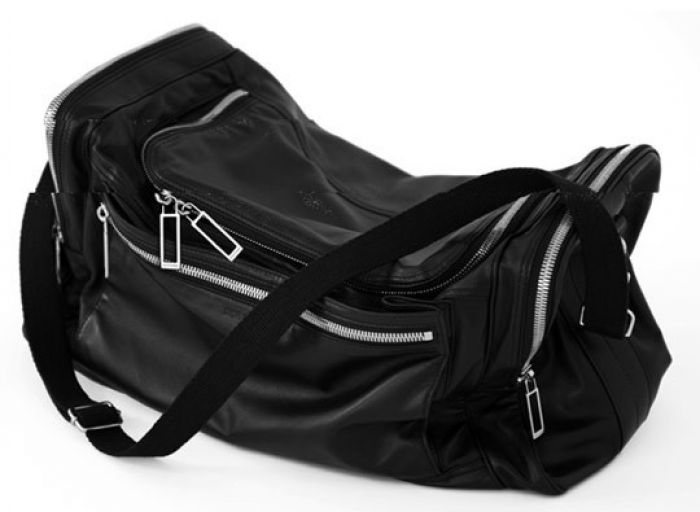 Though a camping or hiking backpack can certainly load much stuff, sometours need greater capacity without compromising weight and durability. If you belong to a group of travel adventurers, then you need to considerthe rightsports duffle bagsthat can be put under the seat, at the base of Denali or the back of your Jeep. When it comes to selecting the right duffel bag, consider features, material used, options, loading capacity, and easy transportability and how it should be used for extreme climates and unique activities.
Duffle bags are best for those playing sports; you can keep towel, sports equipments, and water bottle in the bag, so that you get everything in one place and need not search for anything in middle of your play.
Materials
The durability of the bag relies on few things, such as material used in its design, the zipper type, support straps, and how beefy it looks. Some bags are made up of fabric laminate,ballistic nylon, and polyurethane fabrics. Though polyurethane material does not provide the durability as ballistic, they are water resistant. Hence, it is best to use them in rainy season or other places where water is the bigger threat. Zippered compartment can help keep your things in separate pockets, so that you get access to everything you need at times.
Weight
If you know that you are walking for long periods or traveling too often and taking part in adventurous activities, involving wet terrain and uneven roads, you need a bag, which you can carry comfortably. You can go for wheeled bags that provide more mobility that you cannot get in traditional bags and such duffels are available only in few places. A conventional luggage without wheels is typically lighter. You should choose a duffle that supports the weight of your stuffs. Look online and see various options, before you choose one. Set a budget and consider personalizing it, so that you can easily identify your bag.
Volume
The size also relies on the volume and capacity that you require. Extra-large bags can carry up to 155l and is best for long vacation, which need heavy supplies, like climbing gear and bulky skiing. The materials used in either smaller or large duffel bags, should guarantee durability, though extensive supplies aren't included. If you're planning for longer trip for a week or so, then you can consider medium –sized duffle bag of 70L capacity.
Ease of Transport
Not only should you have the most spacious and durable bags, but also it shouldn't cause any stress on your back, when carrying it. You should be able to find the packed things when needed. The duffel bags come in various handling means, such as carrying it on your shoulder, gripping it with your hands, and wearing like a backpack. You can choose one with shoulder-strap, letting your hand free, while travelling between destinations. Such bags also come with grip handles on both sides, offering you a better carrying option. Wheeled duffle luggage are bulkier and heavier and come along with multiple compartments and uniform shape, making your transportation and packing much easier.
Convenience
When looking for sports duffels, you should look at its impact onconvenience as well. The baggage that you select relies on what trails and outdoor gear you'll be applying it through. You may also feel professional if you carry all sports related equipments in your bag. Select a design that suits your personality and last but not the least, do not forget to clean your bags regularly, keeping them free from dust and dirt.
About the Author
This article is contributed by Genelia, who loves to write shopping guides, helping the shopaholics in choosing the rightsports duffle bags, printed baggage, travel gear, and apparels.