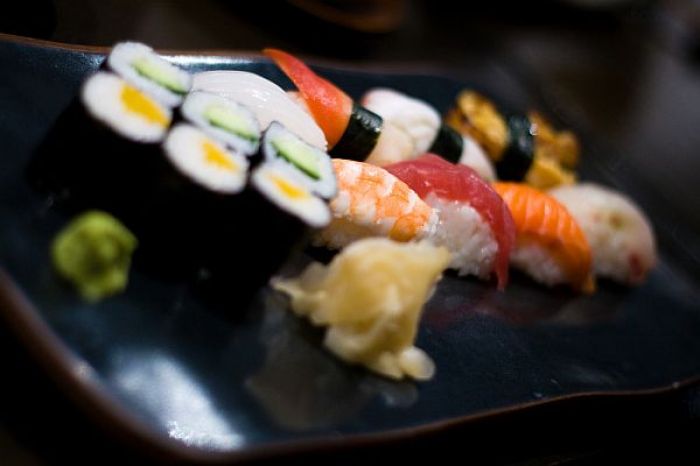 First and foremost, when you are making tuna sushi, you should ensure that you choose tuna which is sustainably sourced and avoid using those species which are at risk, such as blue fin tuna. The same goes when you are heading out to a sushi restaurant – you need to check their sustainability policy and make sure that they don't have any at risk species on their menu as this is still the case with many sushi restaurants in London and throughout the world.
Making your Tuna Sushi
It is fair to say that tuna sushi is one of the most popular sushi recipes out there and you can make it in the comfort of your own home with a simple to follow recipe. To make this like they do in your favourite sushi restaurants, just follow the simple recipe below:
Ingredients:
* 8 ounces of raw fresh tuna fillet (use sustainably sourced tuna and hook and line caught tuna is best)
* Sushi rice (2 cups)
* Wasabi paste
Instructions:
Making your own tuna sushi couldn't be easier – just follow these simple instructions:
1] Cut your tuna into rectangles. The size is up to you but the recommended size for bite size tuna sushi would be about 1x2 inch and about ½ inch thick. This should give the ideal size and density for delicious tuna sushi.
2] Use your hands to mould your sushi rice into a similar sized rectangle as you have just made your tuna fillets.
3] Spread a small amount of wasabi sauce onto each of your tuna rectangles. Now place your rice on top of the sushi, using the wasabi as a sort of adhesive between the rice and the tuna. Gently press the two together. Make as many portions as your ingredients facilitate.
4] Enjoy your tuna sushi!

So, if you're looking to make your own sushi for a change rather than relying on the local sushi delivery service, then the above recipe is definitely a good place to start. If you are interested in learning more about making your own sushi, it is certainly a good idea to look online for a sushi school in your area which offers tuition on making this delectable dish.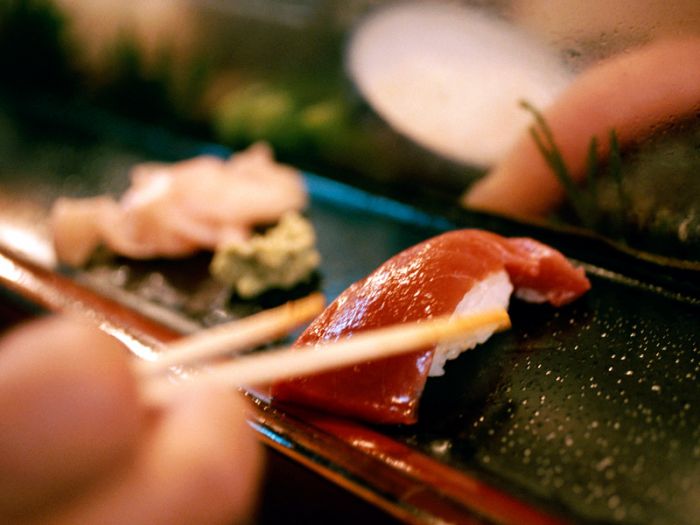 sushi