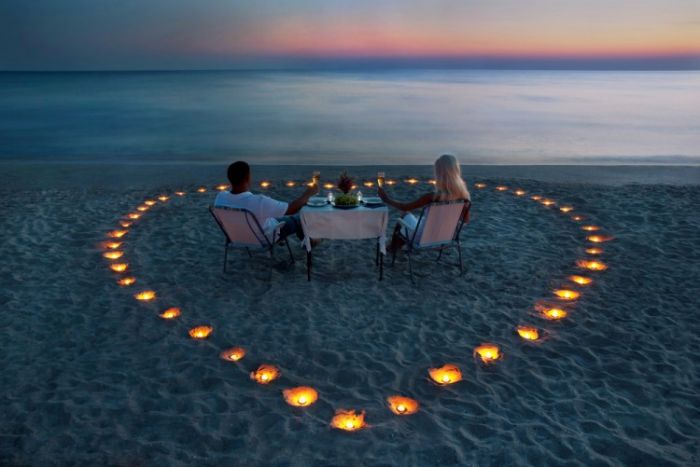 www.shutterstock.com
The wedding day is done, and hopefully it was everything you hoped for, now onto the first trip you will take as a married couple…the honeymoon. Your honeymoon definitely requires a good deal of planning before hand, which may come as a surprise to some. For those who were given their honeymoon as a wedding gift, which is often the case, there will probably be little to do aside from pack your bags and board the plane; however, for those who are planning their trip together as a couple there will be way more to consider before the big day in order to ensure that both parties involved will have an amazing and memorable experience.
The first consideration, and an area that you will definitely want to talk about is your budget. There are many luxurious honeymoon packages to be had, but like most things in life the price on them may not fit into what you have, or are willing to spend. You and your spouse to be need to speak realistically about the amount that you both are willing to spend on your romantic getaway.
Once the price has been negotiated, the next thing you will want to do is to talk about what you each are hoping for from the resort that you choose. This means making a comprehensive list of what you want, what you need, and what it would be nice to have but isn't going to ruin the experience if it doesn't. It is important that you consider the interests of both parties in order to be sure that you both will find something exciting to do while you are away.
The perks are the small things that a resort may do for you. This includes a free upgrade to a honeymoon suite, or a romantic spread of fruit chocolate and champagne awaiting you when you arrive. These small gestures can save you some money and help you to get more out of your honeymoon budget. It also makes your arrival a little more perfect, and after your big day and flight, who wouldn't want to kickback with some chocolate covered strawberries and a glass of bubbly?
The destination that you choose should be well talked about. If there were somewhere that you both have dreamed of going, then that would make the perfect place to honeymoon. If not, there may still be a location that clicks for both of you. Consider many destinations and research them thoroughly. You will want to look at the rooms offered and pictures of the location as well as the beaches. A good idea is to not only look at the resorts sites, but also check out reviews posted by guests to the resort. These will often offer a better look at the resort than will be offered by their personal website.
While you are researching potential resorts, consider whether you prefer a family resort that offers accommodations to people of all ages, or an adults only resort that usually is18 years or older. This can affect the mood of your honeymoon as adults only resort if often quitter, more upscale, and may have more to offer in the way of services that you desire, such as spas.
To help you on your way to finding your perfect honeymoon destination, you may want to check out Travelbag's Mauritius holidays. This group of islands in the Indian Ocean has so much to offer in the way of luxury and a beautiful setting. It would make the perfect place to take the token sunset shot as you lay on a sandy expanse of beach. Wherever you choose, be sure that it is perfect for both of you and start you life together out on the right, luxurious, and happiest foot possible.