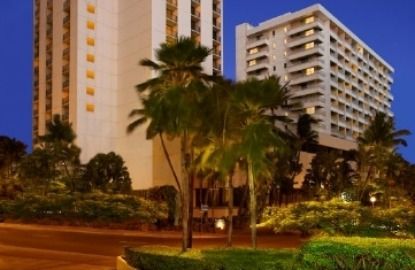 Hyatt
If you're heading to the tropics this holiday season, then you may want to check out the soon-to-be openHyatt Place Waikiki Beach,a new property expected to open its doors to the public in December 2011.
When it opens, the Hyatt Place Waikiki Beach will be largest Hyatt Place hotel in the country, boastinga total of 426 rooms, 191 in the Pali Tower and 235 in the Diamond Tower. TheHyatt Place Waikiki Beach features stylishly designed rooms and common areas, with the quality service that guests have come to love from the Hyatt brand.
Located on the Diamond Head end of Waikiki, guests of the hotel will be just steps away from Hawaii's famous clear, warm-water beaches with golden sands and have the best views of the sparkling ocean. The hotel is located nearby many of the island's famed cultural attractions, includingthe area's most exclusive shopping district, world-class restaurants, natural attractions such as the famed Diamond Head volcanic crater, and a variety of other important sights and museums in Waikiki. There are also plenty of family friendly activities nearby, such as Kapiolani Park, the Honolulu Zoo, and the Waikiki Aquarium.
The hotel also offers special touches such as specialty Starbucks® coffee drinks and the 24-hour Guest Kitchen, cooking up meals and snacks at any time of the day. Guests who hate being away from the gym will appreciate the complimentary 24-hour Stay Fit® fitness center with Life Fitness® cardio equipment.
With plenty of attractions nearby and the famous Waikiki beaches, the Hyatt Place Waikiki Beach is sure to become an instant favorite with visitors to the island.