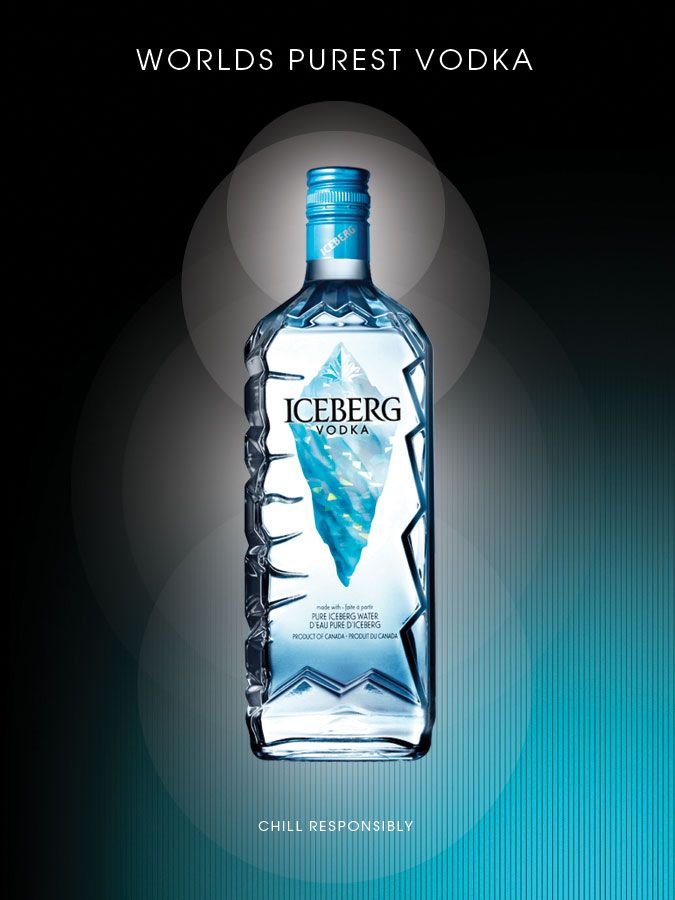 Iceberg Vodka
Iceberg Vodka has just made its way into the United States and Bostonians couldn't be more thrilled.
Believe it or not, this vodka is actually made from 12,000-year-old icebergs harvested off the coast of Newfoundland, Canada. These icebergs float south from the Arctic and melt naturally when they meet the warmer waters of the Atlantic Ocean. This iceberg water is 7,000 times purer than tap water because it has been frozen since the last ice age.
The taste? Smooth and clean.
Whether you prefer an icy cold shot or enjoy it mixed into your favorite cocktail, we think you will love Iceberg Vodka's three new flavors added to their Iceberg IceFusions line (cucumber, chocolate mint and cr?me brulee).
These flavored vodkas actually use the same pure vodka, but are infused with all natural flavors. One cool feature that we loved is that the bottle also features the world's first cold-activated vodka label (complete with a silvery blue maple leaf that turns red when cooled to 39 degrees Fahrenheit).
For more information on Iceberg Vodka or for cocktail recipes, visit www.icebergvodka.com.
Iceberg Vodka