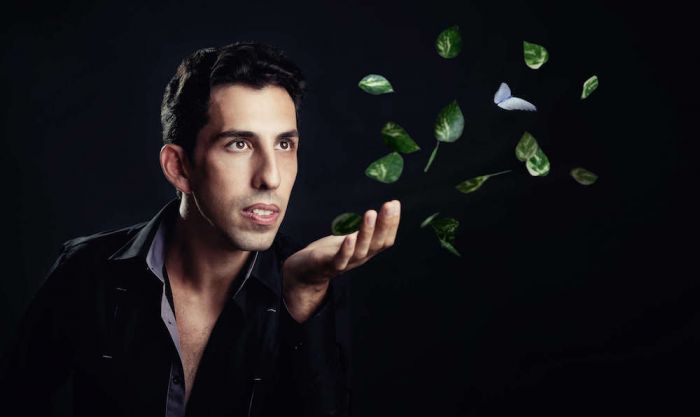 Photos Credit: Vitaly Beckman
Vitaly Beckman isn't your ordinary magician, pulling rabbits out of hats. Beckman is a master of the art of illusion, incorporating other art forms into his illusionary work, including painting and pictures. Once a mechanical engineer, he left the technical field to follow his dream of bringing a little magic to the world. He rose to international fame after capturing the eyes of famed Las Vegas illusionists Penn & Teller on their TV series Fool Us. Since successfully fooling Penn & Teller, Becckman has gone on to perform in his own act all over the world. He sat down to discuss more about his illusions in an exclusive interview with JustLuxe.
JustLuxe: When did you start working as an illusionist?
Vitaly Beckman: I started doing magic when I was about 14. About 10 years ago I quit my job as a mechanical engineer, and only then I started pursuing magic professionally. It was a scary move, but I felt that if I didn't do it, I would always regret it. And I'm glad I did, it's far more rewarding to do what you love.
JL: Is there any difference between an illusionist and a magician, or is it simply semantics?
VB: An illusionist is someone who can make the impossible seem possible. It is more vague with a 'magician,' but an 'illusionist' tells you right away that what we do is not real, and puts magic in the realm of art. In fact, I believe that any artist is an illusionist, because artists create something out of nothing. A painter does it with paint, a musician with sound, and what I do on stage is similar, but I blur the lines between reality and illusion, so you get to experience it from the inside.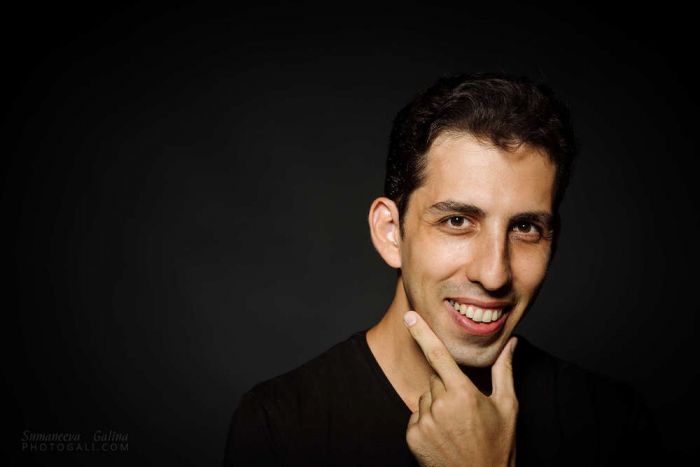 JL: What do you think is the greatest misconception people have about illusionists?
VB: I think quite a few assume it's all about fooling the eye and hiding things. In reality, a lot of it is based on psychology and understanding the human nature. It's more about influencing audiences' imaginations, and has a lot in common with theater and movies. It is not what you do not see that creates the illusion, but how skillfully one can paint a picture in your imagination, to make you see something wondrous and amazing.
JL: How did you learn the craft?
VB: By trial and error. I had a lot of original ideas that I felt like I could turn into reality, so I was trying different approaches. My family and friends were my first audience. There were many failed attempts, but the few successes that I did have gave me a strong motivation to continue. Looking back, this was a much longer way to learn, but it led me to think outside of the box and come up with original ideas.
JL: Which illusionists have most influenced you?
VB: When I was 14, a David Copperfield special sparked my curiosity. From then I started watching as many magicians as I could see on TV—Siegfried and Roy, Derren Brown, etc.
JL: How would you define your act?
VB: It's about bringing art to life! There are paintings and photographs that come to life, drawings of objects come out of a page and paintbrushes that paint on its own whatever design audience members will be thinking of!
JL: You were on Penn & Teller's Fool Us; how did they end up picking you for the show?
VB: I heard they are having an audition and sent them a video. The Fool Us production then immediately invited me to the show.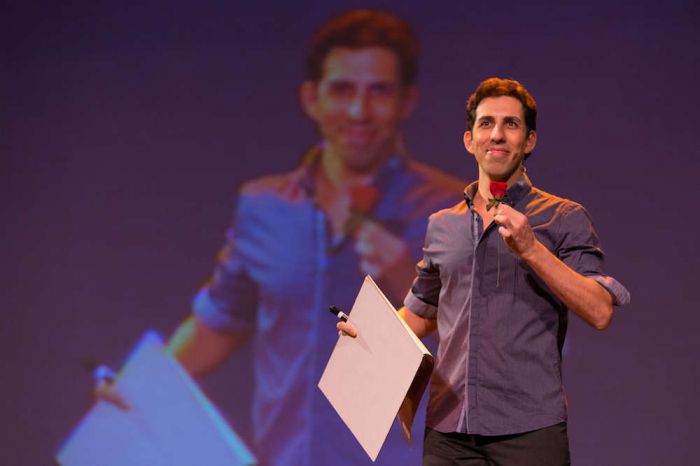 JL: Tell us a bit about that experience of doing your act on the show.
VB: Being on the show was a lot of fun, especially because everyone on the production team is a huge fan of magic. There was a lot of secrecy involved. The magicians and illusionists there didn't know who of their friends and colleagues were also invited to the show (unless you accidentally bumped into them while staying at the Rio). We were also kept in isolation before the filming so we were not accidentally seen by Penn & Teller before we performed for them. Allyson Hannigan was super nice and I can't say enough good things about the whole team of Fool Us. It was also just as fun to go back there and this time perform with Penn & Teller at the end of their live show!
JL: What do you think separates you from others in the field?
VB: Everything I do comes from my own imagination, and therefore the illusions I perform on stage cannot be seen anywhere else. I also look at magic as an art form, as a form of expression, like music and painting. Finally, since I love interacting with the audience, they are not just watching the show but taking part in the experience.
JL: What would you consider your signature illusion?
VB: I make audiences' faces disappear from their driver's licenses. Or change to another face. It can be the person sitting next to them or, as many ask for, someone famous like George Clooney. Not only has it never been done before anywhere in the world, but it's also…illegal.