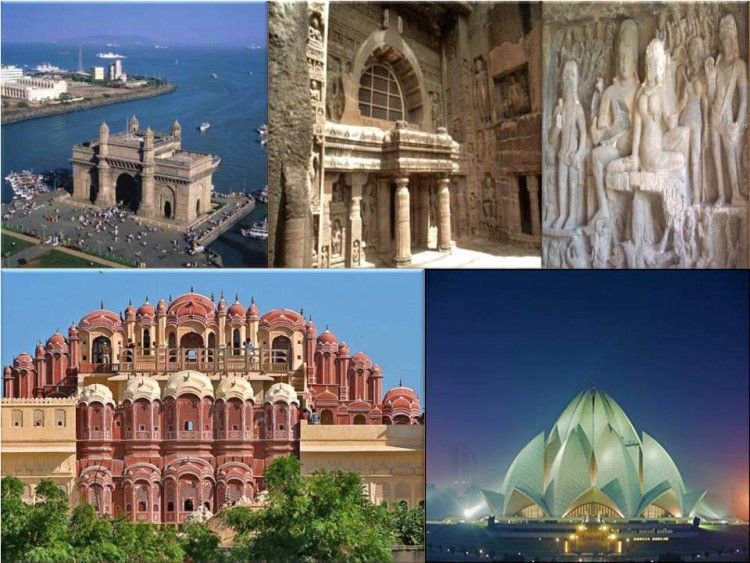 Indian Heritage Places
Indian Maharaja is a luxury tour venture from south India to North East India. Train goes through all golden and splendor destinations of India. Indian Maharaja Luxury train was started by Maharashtra Tourism Corporation with a collaboration of Indian Railways. It is very hard to get a fine set of luxury and comfort but Taj groups makes it possible by providing catering service in this luxury train. Train gives a brief view of golden era of Peshwas and Royals with warm welcome and hospitality.
Indian Maharaja takes on a luxury tour for 7 nights/8 days. These days become the most memorable and ever lasting memories. Indian Maharaja offers two distinct tour destinations.
First one is Mumbai to Delhi destinations are:-
Mumbai »Ellora caves»Ajanta caves»Udaipur»Sawai Madhopur»Jaipur»Agra»New Delhi.
Second one is Delhi to Mumbai destinations are:-
New Delhi »Agra»Jaipur»Sawai Madhopur »Udaipur»Ellora caves»Ajanta Caves»Mumbai.
All these cities of India are the historic places and well renowned for architecture and historic heritage in form of forts, palaces, caves and monuments. This train tour is best one for historic adventure and theme tour in India. Visiting these places, gives a close proximity to land of Royals and Peshwas and their love to arts and architecture.
If you desire theme tour in India, for historic destinations, plan your tour with Indian Maharaja Train.
Lily Pond Lake Udaipur
Lily Pond at the Lake Palace Udaipur
Jaipur Jaigarh Fort
Rajasthan Jaipur Jaigarh Fort
Tajmahal Agra
Tajmahal Agra India