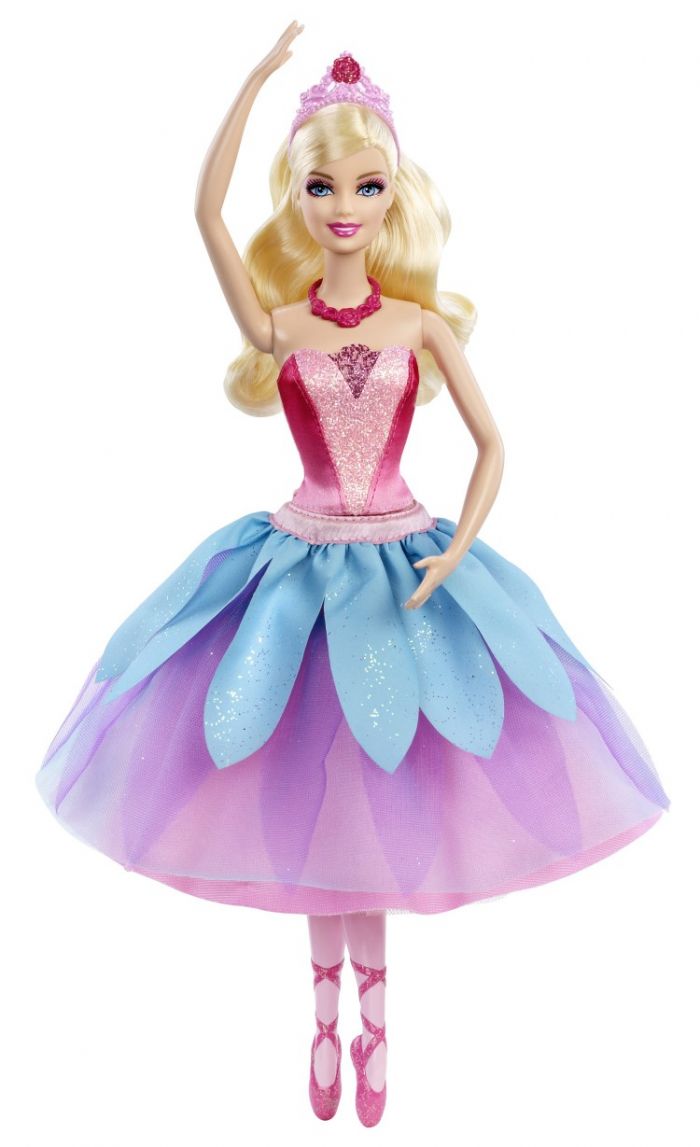 Barbie
Your daughter loves ballet. And you love showing her the Barbie dolls you once played with as a little girl.
Now there is a reason to celebrate both - Barbie has just introduced a new ballerina "Barbie in The Pink Shoes" DVD (and corresponding doll) that teaches little ballerinas all the basics.
Barbie has teamed up with NYC Ballet's Jenelle Manzi to inspire ballerinas across the globe with this fun DVD. Manzi began her dance training at the age of four. In 1999, she began studying at the School of American Ballet (SAB), the official school of New York City Ballet. While a student, she originated a featured role in Christopher d'Amboise's Tribute, as part of the SAB 2005 Annual Workshop. In December 2005, Manzi became an apprentice with NYCB, and in February 2006, she joined the Company as a member of the corps de ballet.
We all know that nothing says "ballerina" like pink tutus. All over the world, little girls love to dance and dream of becoming real-life ballerinas. And with a little help from mom and dad, their dreams can come true!
Through the help of motion capture technology, Manzi's dance moves are featured in the movie and contributes to a Barbie.com supplemental video which shows girls how to do the movie's dance moves. From ballet class to the big stage, she provides guidance on how to become a real ballerina.
The DVD shows how you can dance your way to a magical adventure with Barbie as Kristyn, a ballerina with big dreams. When she tries on a pair of sparkling pink shoes, she and her best friend, Hailey, are whisked away to a fantastical ballet world. There, Kristyn discovers she must dance in her favorite ballets in order to defeat an evil Snow Queen. With performances to the legendary Giselle and Swan Lake ballets, it's a wonderful journey where if you dance with your heart, dreams come true!
Check out our exclusive Q&A with Manzi:
https://www.youtube.com/watch?v=QMCelJg4Dzg&list=UUg_1DwzypoKujsWrXbMgfIA&index=2.
Barbie
Barbie