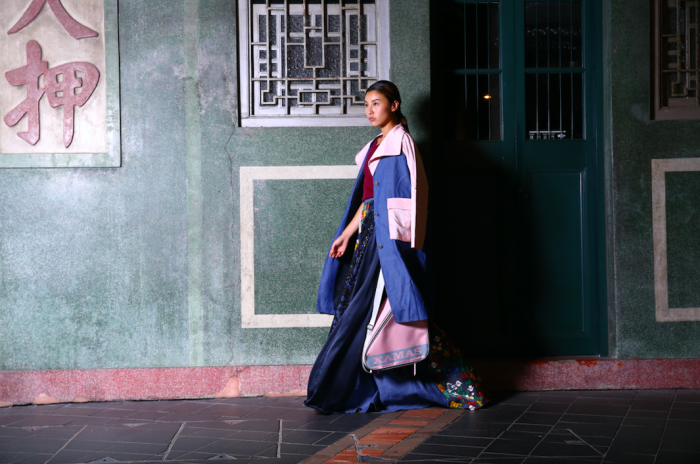 Ricky Yip
WEAVES HER EASTERN ROOTS WITH WESTERN TASTE AND STYLE TO CREATE HER SIGNATURE DESIGNS
Combining different fashion styles can be a risky endeavor even for the most seasoned expert. The results can be unexpectedly beautiful, or distinctly disastrous. Only the most daring and bold would seek to not only blend two separate styles but also seamlessly meld two separate cultures into a classic and timeless yet modern and wearable collection. Meet Samantha Giraud, Hong Kong-based fashion designer and founder of the global luxury performance sportswear brand XAMAS and the elegant haute couture brand, SamanthaGiraud.com.
As a fashion designer who has studied formally in Paris, Samantha has developed a unique skill and vision that most of her contemporaries fail to capture: mastering the perfect balance between the classic and traditional modernism of Hong Kong with the sophisticated and chic glamour of the French.
"I see my aesthetic as a hybrid between east and west -- because I have connections to both areas of the world," says Samantha. "Growing up in an eastern culture, I've developed an appreciation for the craftsmanship of Chinese and Hong Kong fashion, which I never appreciated before studying at Ecole de la Chambre Syndicale de la Couture Parisienne in Paris.
After learning advanced design techniques of the west, I've come to appreciate the precision and workmanship of French sewing, draping, embroidery, tailoring, and construction, which I carry through all of my own designs."Samantha Giraud is the founder and creative director of global performance and sportswear brand, XAMAS and couture collection, Samantha Giraud.
She established her designing career in 2003 and expanded her fashion artistry while studying at the world-renowned school "Ecole de la Chambre Syndicale de la Couture Parisienne" in Paris. Her fashion sense is influenced by her mother, bringing about her passion for creating chic, elegant, and high-quality apparel. From bright, vibrant colors and exquisitely streamlined tailoring to ultra-feminine silhouettes and boldly unique yet wearable pieces, her signature style is exhibited with intricate hand beading, exceptional applique, fine embroidery, and rhinestones. Samantha is married, has two children, and splits her time between Hong Kong and Paris.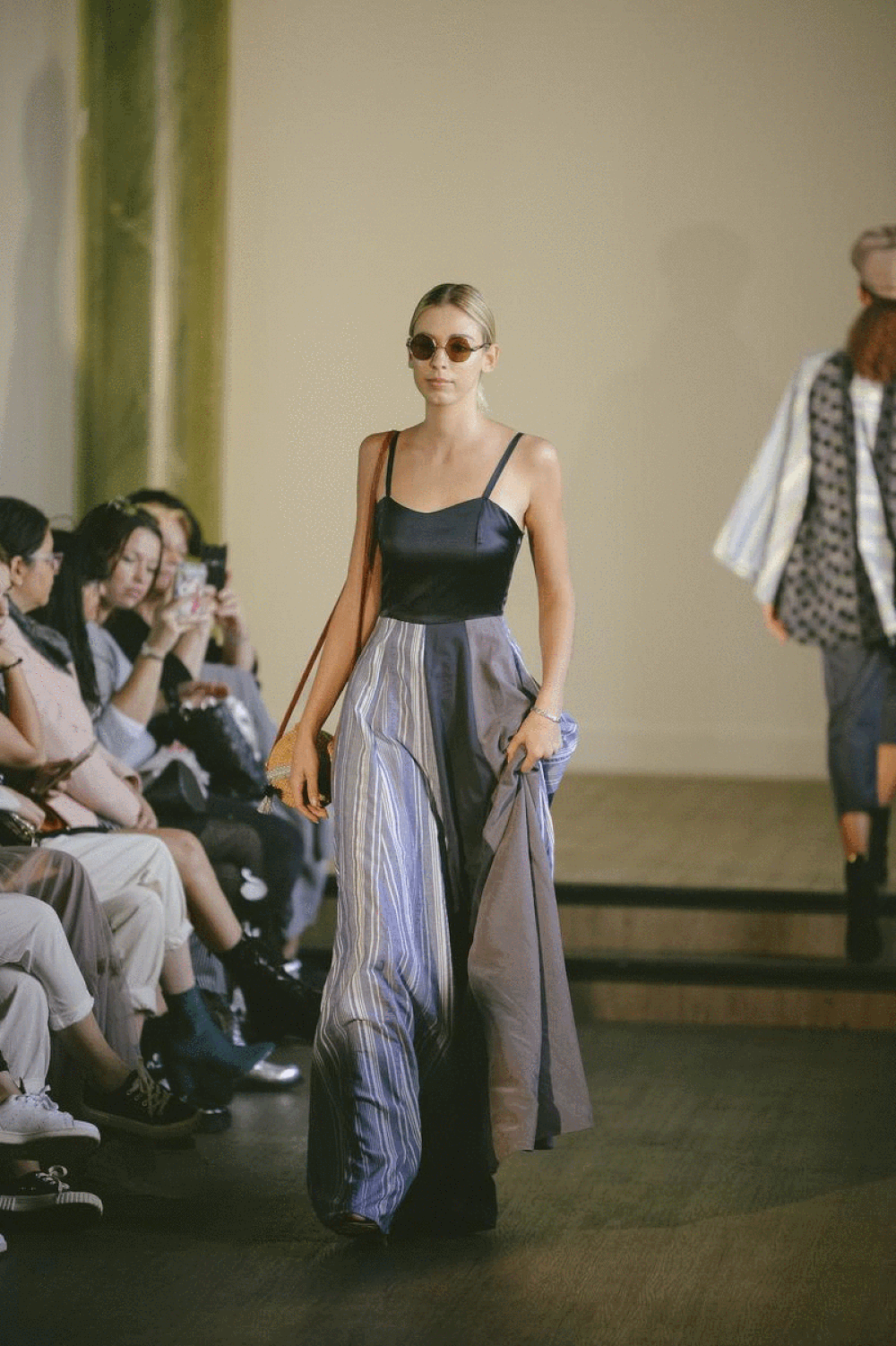 Alexandra Gaudin
Blue, sleeveless, one-piece long dress from Samantha Giraud HK1950 Haute Couture S/S 2019 Paris Fashion Week 2018Model wears an understated sleeveless long dress with the elegant satiny princess-cut bodice. The skirt portion is handcrafted with fabrics of different patterns and textures for an outstanding visual effect.