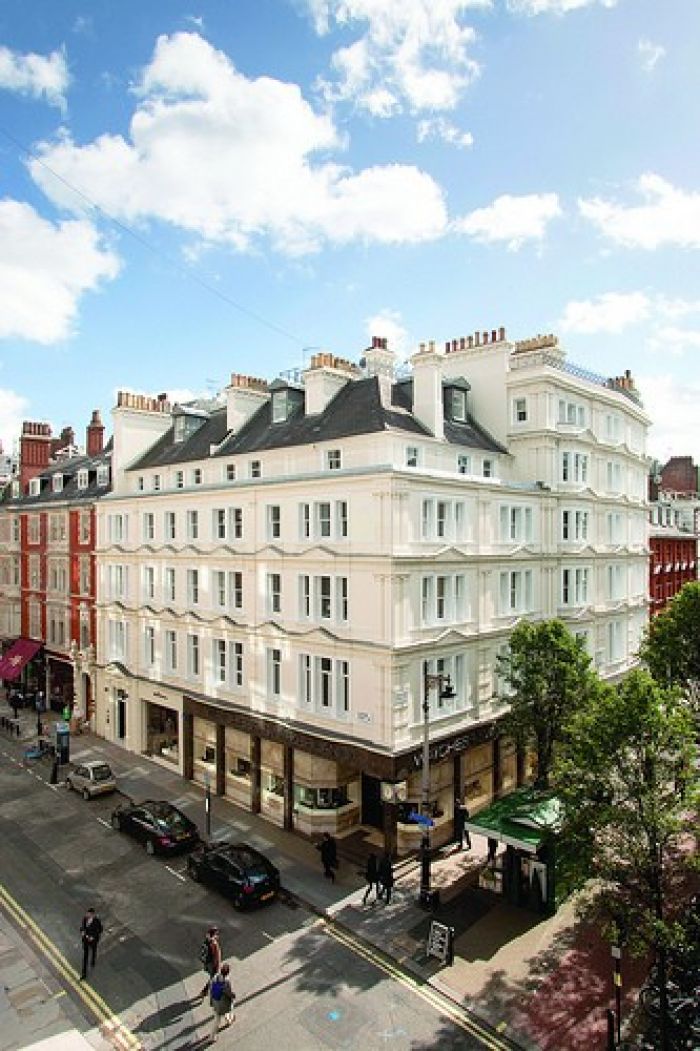 findalondonoffice via flickr c
Inside Mayfair interviewed the most celebrated estate agent in Mayfair - Peter Wetherell to find out what makes the area so great.
Peter, who got married in Grosvenor Chapel, lived on Charles Street and has had his office on Mount Street for the past 40 years, knows Mayfair like the back of his hand.
He calls Mayfair the London's prettiest 'village' and by the end of his interview we can't help but agree.
Mayfair is laid-back
The area is becoming more relaxed. In the last 10 years Mayfair has changed beyond all comparison. It's much more residential and with younger people. The rich are getting younger – people can make a billion pounds now before they're 30 years old. So it's not so much the old professions it's the new IT-led professions – people like that living there.
World-famous people live in Mayfair
If you go back to the mid-1800s it was said that the world was run from the houses of Mayfair. The difference nowadays – people who run the world, live here.
Mayfair's most famous ex-resident is HRH Queen Elizabeth II, who was born in Bruton Street.
The area has also been home to numerous British Prime Ministers from the 18th century to the 21st century, including: Benjamin Disraeli, who lived in Curzon Street; Sir Robert Peel; and Winston Churchill, who lived in various Mayfair properties.
According to Daily Mail, Keira Knightley (British actress) lives in Mayfair.
Mayfair has passion for the best
It has two-thirds of the world's leading brands within a walk from the centre of Mayfair. Mayfair has all the jewellers, the five star hotels and the the culture. Even Regent Street that used to be rather run down full of kilts and cashmere is now Apple and Burberry.
Mount Street Gardens
Central London has many tranquil open spaces (secret gardens) to hide away from it all. Secret gardens are green areas, that not many people know about. Mount Street Gardens, just off Mount Street in Mayfair, used to be the burial ground. It is one of London's nicest secret public gardens in central London. It's an oasis of quietness.
Bond Street
Bond Street is to die for. Probably the most famous street in Mayfair. At one time it was best known for top end art dealers and antique shops, most of the shops are now occupied by fashion boutiques, including branches of most of the leading premium priced designer brands in the world and exclusive jewellers. Visit Mulberry, Prada, Miu Miu, Hermes, Church's, YSL , Louis Vuitton and many, many more.
Mayfair is a celebrity hotspot
Nobu is one of the most popular celebrity restaurants in the UK. Co-owned by Robert de Niro and frequented by the likes of Cheryl Cole, Brad Pitt, Kate Moss, Tom Cruise, Elton John and Naomi Campbell, it is a veritable magnet for A List diners!
Cecconi's tapas bar food is impressive. Their chocolate fondant is divine. Sophisticated clientele love the buzzy atmosphere and there's a good chance you'll spot the likes of Madonna or Stella McCartney enjoying 'the comfiest sofas in Mayfair'
Mayfair is green
Mayfair is situated between the three main central royal parks: Hyde Park, Green Park and St James's Park (just around the corner). People living in Mayfair love green spaces and are lucky to have them by their doorstep.
Mayfair is historical and cultural
It has wonderful eclectic mix of Georgian (1715-1790), Edwardian (1901-1914) arts & craft architecture. There are numerous self-guided history walks available around the area.
Royal Academy and all the art galleries are within a short walking distance.
Mayfair is the most central of London's wealthy areas. Royalty and government are within 'earshot' and the tranquility of the capital's famous parks virtually on the doorstep. Now we understand what Peter meant with London's prettiest 'village'.
cosmic.lint via flickr cc
Mayfair is laid-back
Mount Street Gardens, Mayfair
Gonzalo Díaz via flickr cc
Bond Street, a famous street in Mayfair