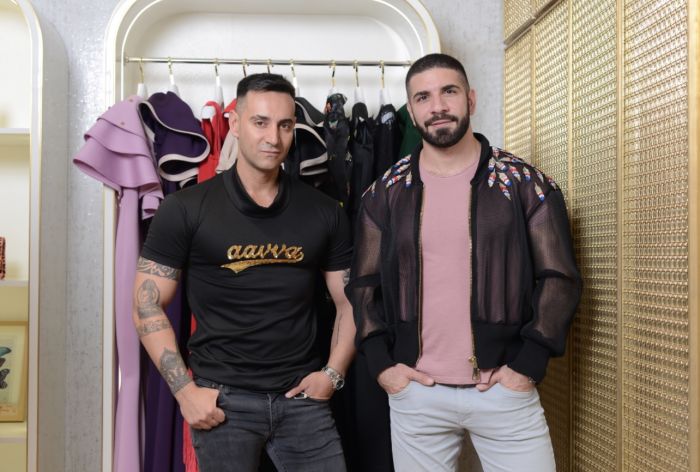 Photos Credit: AAVVA
With backgrounds in interior design, civil engineering and architecture, a career in fashion may not have seemed the obvious choice for Vincenzo Visciglia and Ahmad Ammar. But their mutual love for art, combined with their Brazilian and Lebanese roots, led them to create their very own fashion brand, inspired by the dynamic city of Dubai.
How did you guys start in the fashion business?
Ahmad: We met in 2011, while working on the same engineering project in Dubai. Soon we realized that we both had a vision when it came to fashion, so we decided to start our own fashion line, AAVVA. I received a degree from Esmod fashion school in Beirut, and Vincenzo had been involved in the fashion and modeling industries for years, which helped give us that push.
Vincenzo: Dubai, the city in all its dynamics, was also a driving source of inspiration to both of us. We strongly felt that we could do something in the field of fashion in a multicultural city like Dubai. Even though we had studied engineering, we felt certain that fashion would truly bring up something special here. We followed our instincts, inspiration and thoughts about moving forward
How did you think of this concept and the last collection?
A: We've always respected women. Apart from the fact that fashion for women is truly creative, we also believe that women need to be understood more when it comes to clothes and designs. We're inspired to keep creating something that is able to connect with all women.
V: Based on our understanding, having an idea or a theme is very important. It's the roadmap you come back to again and again through the design process. The AAVVA concept is one that is of luxury, simplicity and artistic mixture. Once we have a theme we know we have to work around our basic concept, which keeps us different.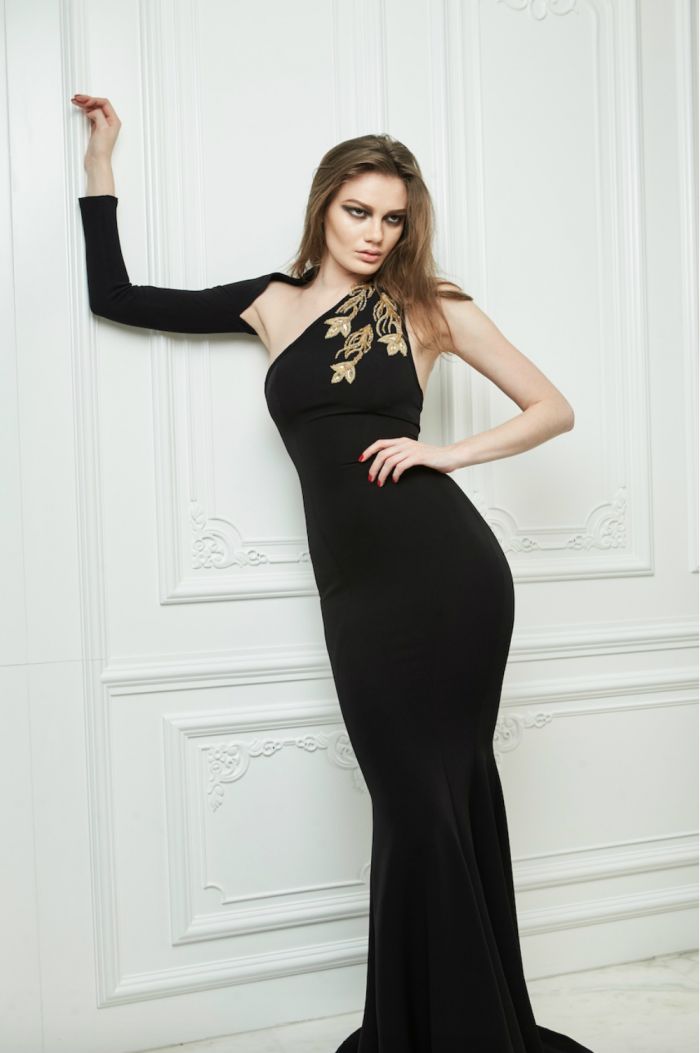 How will you describe your "perfect" client?
A: Our perfect clients are all women who like artistic, free-spirited fashion. AAVVA women are women who are looking to create their own style with elegance and simplicity, comprised of geometric cuts and an architect's perception.
V: As a designer you also need to know that sometimesyour client won't be able to tell you everything you want to know. You'll have to do your own thinking about what would suit on them, looking at their fashion choices and trying to understand more about their style
How much are you influenced by trends?
A: The world of fashion has a long and varied history. Trends change on a seasonal basis and often reflect the overall sentiment of culture at one time.
V: We love culture. I'd say that our creations are often influenced by inspirations we get from trends in color, and trends in fabric. Inspiration is all around and we believe in taking in as much as we can, learning, growing and giving back.
A: True. We design while making sure we know what our customers are really enjoying and loving. Inspiration also comes from our thought process and knowledge of the people we are creating for!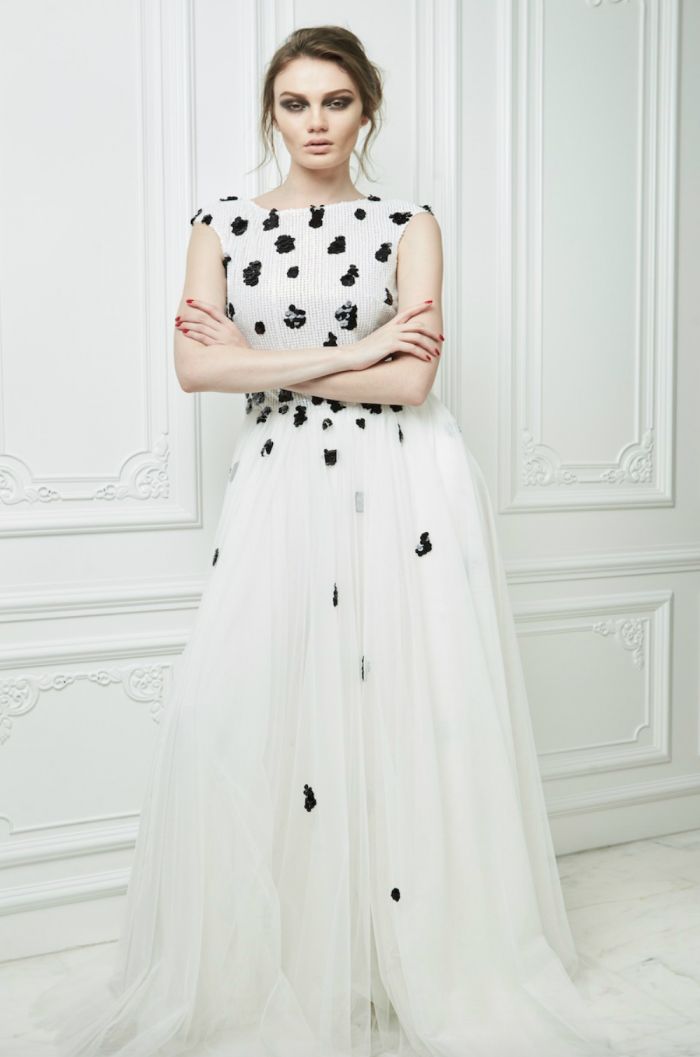 After architecture and fashion, what is the next step?
V: Apart from our home décor, we are also working towards the AAVVA fashion store will house all of the AAVVA Couture Collection from ready-to-wear to casual. It will combine all aspects of home décor and exquisite Brazilian artistry.
A: We also are looking to have the brand across countries. We want to make sure all our customers have access to the items easily. W are constantly aware of the progress that is being made all around and we are lucky to grow and progress together with Dubai. We believe in more to come our way soon! Stay tuned for more from AAVVA.
How will you describe yourselves and your last collection in the minimum number of words?
A: AAVVA evokes the essence of every inspirational woman of style and timeless elegance.
V: Art is in everything we believe. AAVVA is designed to be empowering, confident and very chic.