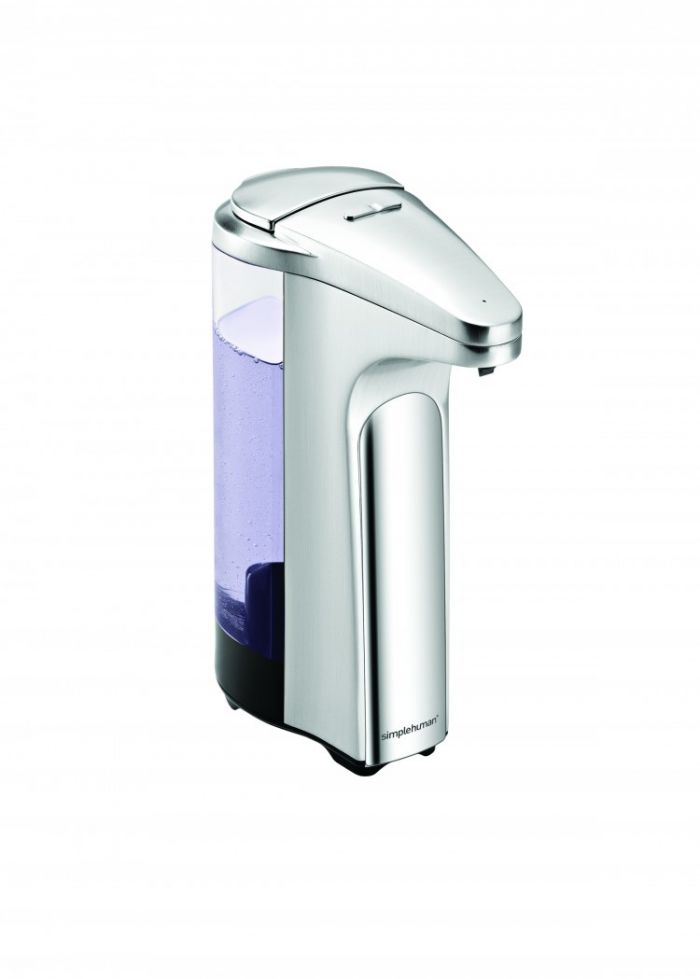 Simplehuman
Life just got a little easier.
The folks at Simplehuman know how much effort goes into using a soap pump so they created a hands-free model made with you in mind.
As the name implies, the sensor pump is so easy to use. Start off by inserting four AA batteries and fill the pump with the liquid soap included.
Place your hand under the pump and hold down the + button until the soap comes out. To change the amount of soap being dispensed, simply hold down either the + or – button located at the top of the pump.
If you want to continuously dispense the soap, simply hold the + button down.
It's just that easy.
For more information, visit www.simplehuman.com