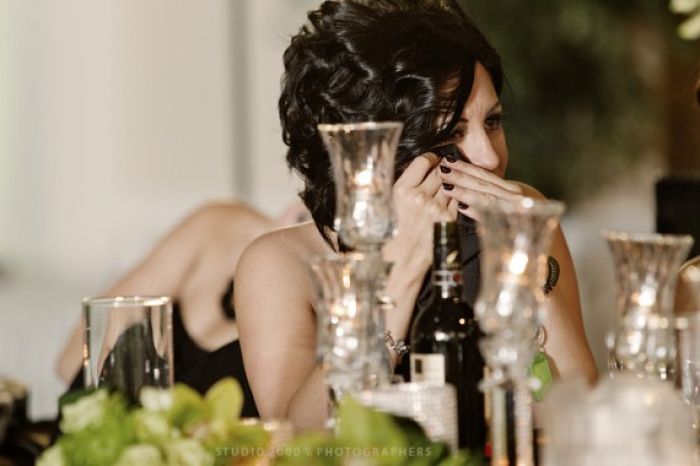 Elite Soiree Luxury Weddings
You're getting married and your Mom is a super proud Mother-of-the-Bride and revels in the title. You want to include her in your wedding plans but don't want her to take over. Here are 3 ways to help your Mom feel important by involving her in your wedding planning without fear of her taking over:

(1)    If your Mom likes being in charge, consider asking her to be the designated go to person on your wedding day just in case something goes awry. If she spots an issue, she'll be the person to address the problem. Also, make sure to provide her with a list of the contact names and phone numbers of all vendors just in case a vendor is running late or something needs fixing. This will make her feel very important, and of course, as Mother-of-the-Bride, she is!

(2)    Planning a wedding can sometimes be so stressful that it leaves little time for blending both families together unless you've been together for many years. Consider asking her to host informal family dinners for your future-in-laws. It doesn't have to be fancy and can be as simple as a bbq, spaghetti and meatballs, etc. Perhaps, she can even prepare a special family favorite of yours to share with his family as a way of showing the blending of two families as one now. You'd love it and your groom would appreciate your family making an effort to get to know his family better too.

(3)    It's easy for a guest list to get out of hand with people you haven't seen or spoken to in years who expect to be invited. Sometimes invited guests RSVP with more guests than you allotted for. If you're trying to narrow your ever growing guest list and need a little assistance for extended family members who may be offended that they didn't get an invite, ask your Mom to take on the daunting task of making that dreaded phone call. It will take the stress off of you, and you won't feel the pressure to give in to "Can I come pretty please?" requests or any distant-third-cousin-never-met-Sally. Your Mom might enjoy having that final say.