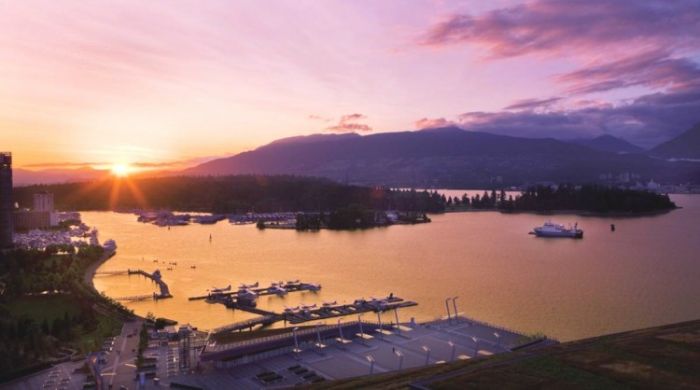 www.adelto.co.uk
Canada may not come first on everybody's must see list, but the second largest country in the world has a whole lot to offer. Vancouver is growing as a holiday destination – and with good reason. With a great music scene and situated just off the North Pacific, close enough to the U.S for a day trip and in the shadow of The Rockies, Vancouver seems to have it all.
Where to stay
It would be hard to look past the Fairmont Pacific Rim Hotel; this is the place to see Canada in luxury. After you've checked in and dropped your bags off in one of the 377 rooms, taken in the breathtaking view of the North Shore Mountains and fought off the urge to order room service from your in-room Ipad, it's time to refresh after all that travelling.
What better way to do that than in their fifth and sixth floor Willow Stream Spa which includes traditional Canadian treatments, an infrared sauna, a relaxation area and a full gym.
Following that, it may be time to chill out in the lobby, the interior design is cool, crisp Asian-inspired décor; it's the perfect place to peruse the innovative cocktail list whilst planning your evening.
What to Eat
The Pacific Rim boasts three restaurants, fusing local ingredients with tastes from further afield, such as Chilie and the Far East. They also offer a daunting wine list, some 200 in all; many coming from the neighbouring Okanagan Valley. If you fancy eating in the city then you can use the hotel's complimentary downtown car service. They even offer a bicycle service - not recommended if you been sampling the local wines! Once you arrive in urban cool yet unpretentious downtown Vancouver there becomes a very obvious food theme.

Seafood (sushi to be precise) seems to be the way to go in Vancouver and you'd struggle to beat the exquisite Miku. Situated downtown, this place has become famous for its caught fresh and expertly prepared Japanese cuisine. It's well worth trying the Miku Omakese, which is a huge tasting platter, designed to give you a taste of everything from the menu. Just make sure it's ordered a whopping 72 hours beforehand – worth the wait though.
What to do
This is where Vancouver really comes into its own, with a great nightlife and a brilliant music scene, you could be forgiven for staying downtown and soaking up all the city has to offer.
Vancouver is situated just north of Washington State, so a day trip to the U.S isn't out of the question. It'll take about two and a half hours to drive to Seattle, or about five to get to Portland. It is recommended to be at the border no later than 8am to make the most out of you day; be warner though, any delays at border control could really snarl up your day.
If you're looking to see some more of what British Columbia has to offer a drive up to the Rockies allows for some brilliant sightseeing. If the 500 mile trip puts you off though, jump on the Rocky Mountaineer railway and take the 'First Passage to the West' which stretches from Vancouver all the way to Banff and includes an overnight stay. The trains are designed so all passengers can take in the stunning scenery such as glacial lakes, endless forests, snow-topped mountains and if you're there in September there may be the odd bear catching salmon.
There's also the chance to board the BC ferry which takes you up the Inside Passage and allows for some great wildlife spotting. Killer whales, eagles, dolphins, huge humpbacks and sea lions are a common sight.
Vancouver is a must for anybody wishing to experience a fantastic city with an almost inexhaustible list of things to do. 
 Jake Coughlan
www.mikurestaurant.com
Miku offers some of the best Sushi in Vancouver
The Rock Mountaineer offers unparalleled views of the Rocky Mountains
www.adelto.co.uk
The spa is a tranquil Oasis in the city