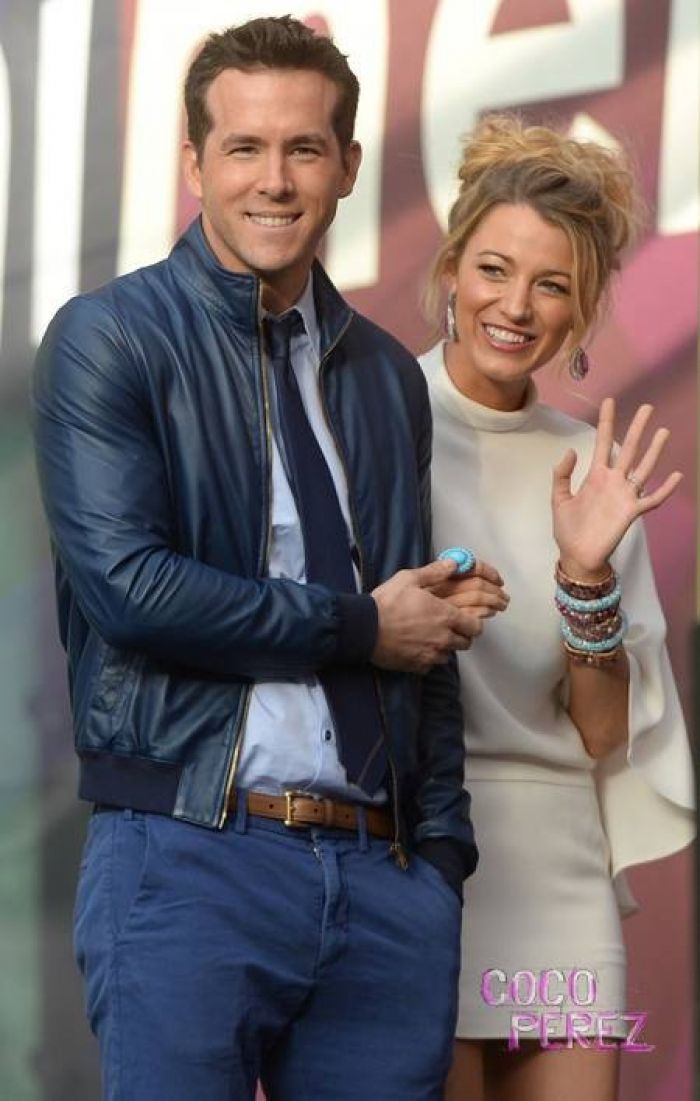 Image courtesy Perez Hilton
No, but his wife Blake Lively certainly knows how to dress her man! Ryan Reynolds rarely looks anything short of dashing, but his latest color coordinated all blue ensemble simply takes the cake. Combining the spirit of the office with the casual and chic style of reality, Blake Lively's got talent and Ryan Reynolds knows how to put it to use!
If you're going to let your wife be your stylist, Blake Lively might actually be the ideal person to marry!!
We already know Blake has AH-Mazing style, and she's proven it time and time again since she dresses herself for events. We don't doubt that she could handle styling a man as well, especially if that man is her husband.
Heck, she's witnessed six seasons of Upper East Side costuming on Gossip Girl! If that show didn't teach her a thing or two about tasteful men's clothing, we don't know what would! (Read More)