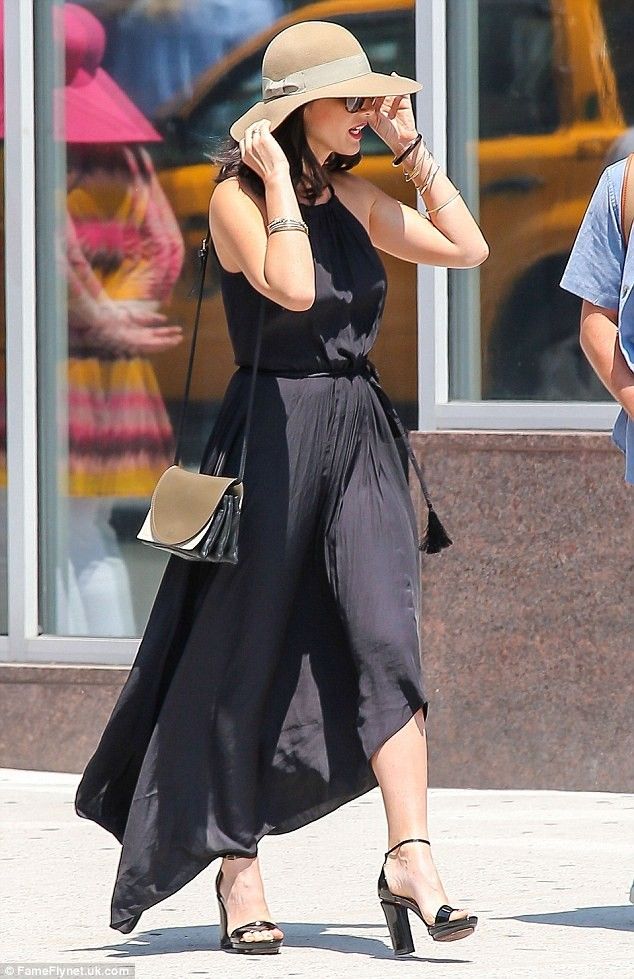 Fameflynet.uk.com
Rain or sun, snow or drought, fashion waits for nobody and Olivia Munn is no exception. Looking like a million bucks and working hard to keep it that way, Olivia Munn and her sophisticated black dress and stylish summer hat were at the mercy of the elements but Munn held it together and pulled off the look with class.


Even as the temperatures in the city begin to burn up for the summer, Olivia Munn still manages to emanate an aura of sophistication.
The 32-year-old opted for a glamorous look as she and a friend stepped out for a stroll in New York City on Saturday, painting her lips cherry red to offset her dark-coloured ensemble.

Olivia wore a black maxi dress tied tight at the waist with a matching black tassel that swayed around her curves in the warm summer breeze.
The Oklahoma native covered up from the scorching sun by tucking her raven coloured locks under a wide brimmed tan hat and a pair of oversized sunglasses. (Read More)