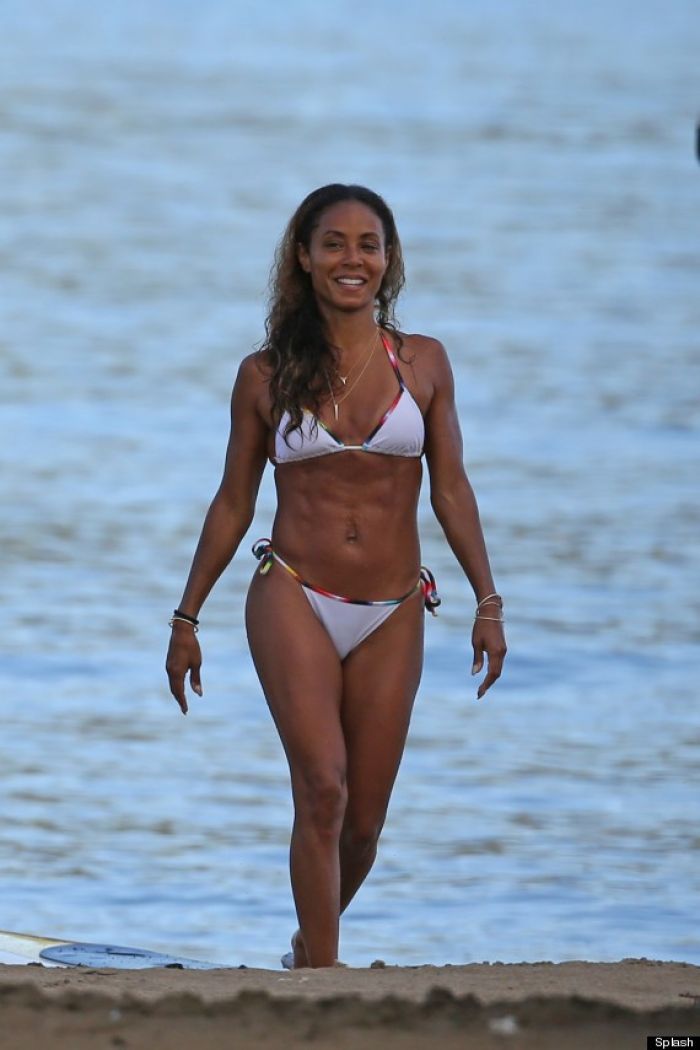 Photo courtesy of Splash
There isn't much variety these days in the realm of two piece bikinis but Jada Pinkett Smith's choice of beach-wear in Hawaii deserves a mention. It's cleverer than it appears, and speaks to an understanding of style that goes beyond mere first impressions. The color bands, though distracting at first glance, actually draw the eye across them, accentuating Jada's curves and feminizing the rather muscular model.
Jada Pinkett Smith showed off her amazing bikini body while in Hawaii over the weekend, causing jaws to drop far beyond the Aloha State.
Smith flaunted her toned physique and washboard abs in a white bikini with rainbow piping while taking surfing lessons Friday. She was photographed smiling while walking on the beach and wading on her board in the water.
The 41-year-old was also seen paddleboarding with her husband, Will. The two are currently on vacation with their children Willow and Jaden for some downtime following promotions for Will and Jaden's flick, "After Earth." (Read More)