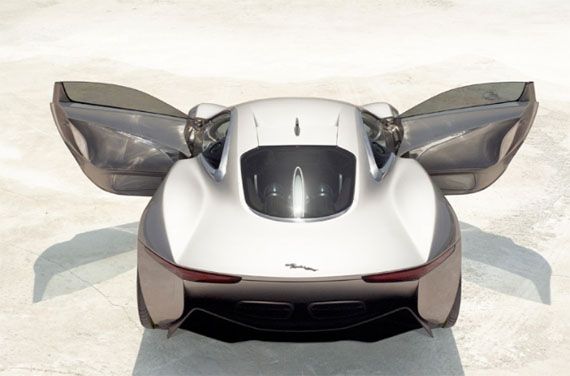 Photo Courtesy of Jaguar
The first look at this supercar hooked us in seconds! From that sci-fi, high-tech, uber-luxury platform, what is there not to love about the Jaguar C-X75?
It arguably could one day be the heir to the lair of the
luxury automaker
. While the brand's proclivities toward style are world renowned, this experimental concept drives home the message that its commitment to reducing carbon dioxide emissions is an equally significant part of Jaguar's future. There is a five-year plan with the objective of reducing those emissions by 25 percent.
What is behind the name? The "C" stands for concept; the "X" for experimental; and the "75" is tributary to the storied firm's 75th anniversary. This otherworldly exotic hybrid supercar has had consumers and pundits alike captivated since debuting at the 2010 Paris Motor Show.
The "wow factor" of the C-X75 is quintessentially ubiquitous, as it deftly entwines style, performance and eco-friendliness seamlessly. There is an electric motor that powers each wheel. The total power of the four engines combined is 580 kilowatts, the equivalent of 780 bhp total.
The C-X75 accelerates to 62 mph (100 km/h) in 3.4 seconds. On electric alone, the C-X75 only travels 68 miles. However, that is exactly when the car's two diesel-fed micro-gas turbines would kick in and give the C-X75 a much better total vehicle range approximating 560 miles.
Bladin Jets made the diesel-powered micro-gas turbines for Jaguar. It is the first micro-turbine engines designed for automotive use. Four-stroke engines have been used in tandem with electric motors up until the CX-75 landed.
It is likely there is a waiting list of buy-now applicants ready to pounce on these supercars like jaguars.
If you want to know more, sign up for updates and news at
www.Jaguar.com
.