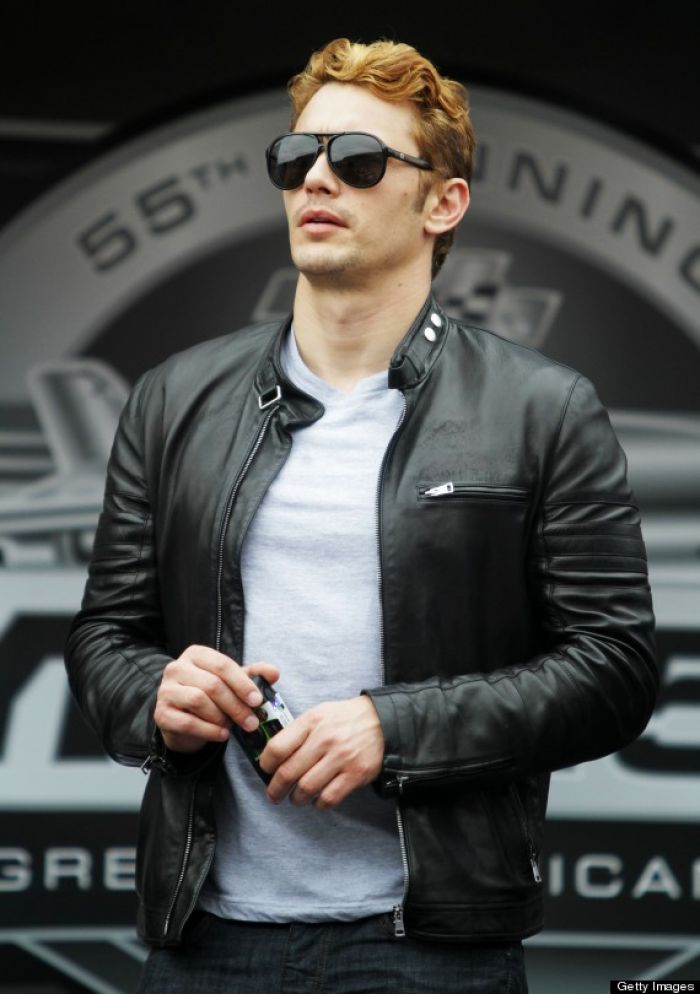 Getty Images
As far as men's grooming is concerned, I can't say I ever agree with making one's hair lighter than the natural color. This even applies to James Franco: The bleached-hair look is yet another piece of the 90s that I'd like to forget.
James Franco is changing up his look, ladies.
The 34-year-old actor sported newly dyed locks yesterday (Feb. 24) while attending the NASCAR Spring Cup Series Daytona 500 in Daytona Beach, Fla. That's right ... Franco is a blonde.
The "Oz: The Great and Powerful" star was on hand to serve as the race's grand marshal -- aka he's the guy who said, "Gentleman, start your engines!" Read More