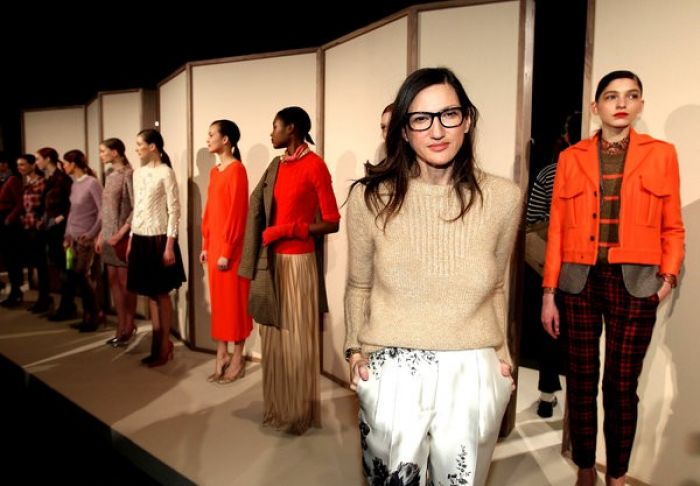 Dario Cantatore/Getty Images
Though she's most well known as the Executive Creative Director at J. Crew by making significant contributions to the fashion industry, she's also making waves through the LGBT community since she came out during an acceptance speech when she was named one of Glamour's Women of the Year.
IT'S hard to miss Jenna Lyons. About nine feet tall and slim as a mink, often eccentrically dressed and wearing the boxy, geek-chic eyewear that has become the most identifiable signature in fashion since Anna Wintour's bob, the 44-year-old executive creative director of J. Crew was an instantly recognizable presence at the many parties, runway shows and red carpet events she attended during 2012.
There she was at the Costume Institute gala in May, dressed in a blue-collarish denim jacket with a formal duchesse silk skirt in Schiaparelli pink. Read More