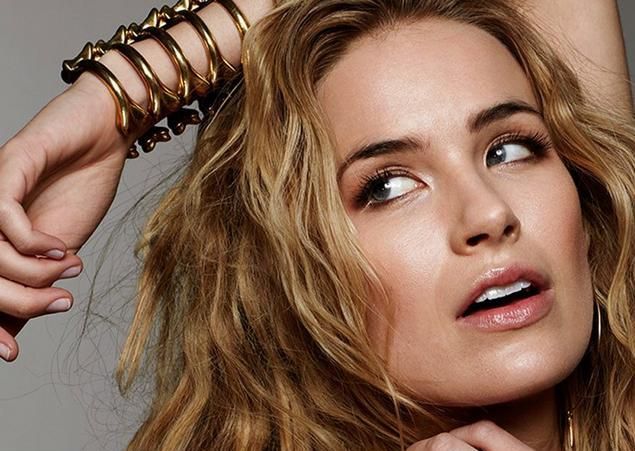 Jennifer Fisher
While dressing up for Halloween isn't for everyone, there are plenty of ways to get into the spooky spirit without tacky plastic spider rings and polyester costumes. Jewelry designer Jennifer Fisher has a bunch of luxurious creepy crawlies that make the perfect statement any time of the year, and are also perfect for having a luxe Halloween.
Known for her personalized fine gold jewelry, Jennifer Fisher has recently launched a new line of wearable art in brass, includingre-worked cigar bands adorned with gothic text to crafted cluster rings and vertebrae-inspired cuffs.
The skulls, snakes and spiders are inspired not only by the haunted holiday, but also by personal references. Her statement pieces insilver, rose gold and brass are inspired by her silversmith grandfather and growing up in Santa Barbara. Whether or not you're going all out on Halloween, with parties and costumes, Jennifer Fisher jewelry are the perfect way to add a touch of goth glam at any time of the year. The brass pieces are accented by gemstones, for an added touch of luxurious whimsy.
Celebrity fans includeSarah Jessica Parker, Nicole Kidman, Naomi Watts, Liv Tyler, Uma Thurman, and Gwyneth Paltrow. Jennifer Fisher jewelry has been featured on shows and movies including Sex and the City the Movie, Entourage, The Hills, The L Word, Weeds, Ugly Betty, and Gossip Girl.
Available at jenniferfisher.com and an exclusive brass collection is available at Barneys New York and Barneys.com.
Jennifer Fisher
Skull Necklance
Jennifer Fisher
Bone Cuff
Jennifer Fisher
Claw Pearl Ring
Jennifer Fisher
Crystal Necklace
Jennifer Fisher
Skeleton Cuff
Jennifer Fisher
Snake Charm
Jennifer Fisher
Spider Cuff
Jennifer Fisher
Sword Charm
Jennifer Fisher
Web earrings