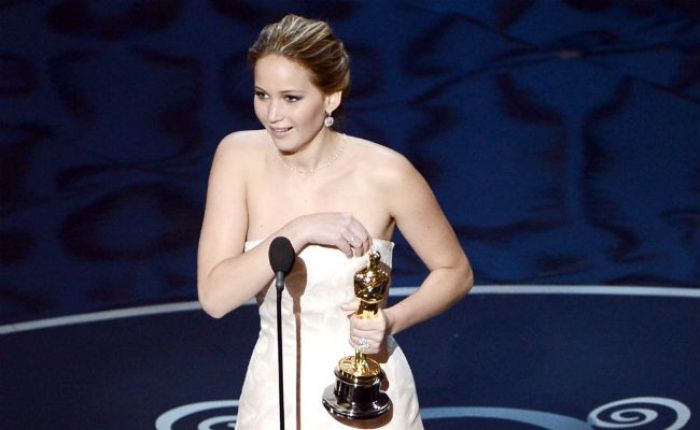 Academy of Motion Pictures
Jennifer Lawrence is one of Hollywood's hottest starlets right now, but she proved to the world that international stardom and a gorgeous Christian Dior gown won't make anyone more elegant. Nevertheless, her fashion choice was superb (even if it tripped her up) and I, for one, sincerely look forward to seeing more from the young actress.
Wow, what a night for Jennifer Lawrence.
Right after our homegirl nabs the Oscar for Best Actress, she trips over her Christian Dior couture gown while walking up the stairs to the stage and nearly faceplants in front of the crowd. Hugh Jackman tries to help, but the star hoists herself up, adjusts her gown, and jokes, "You guys are just standing up because you feel bad that I fell." Oh, JLaw… Check Out the Video and Gallery