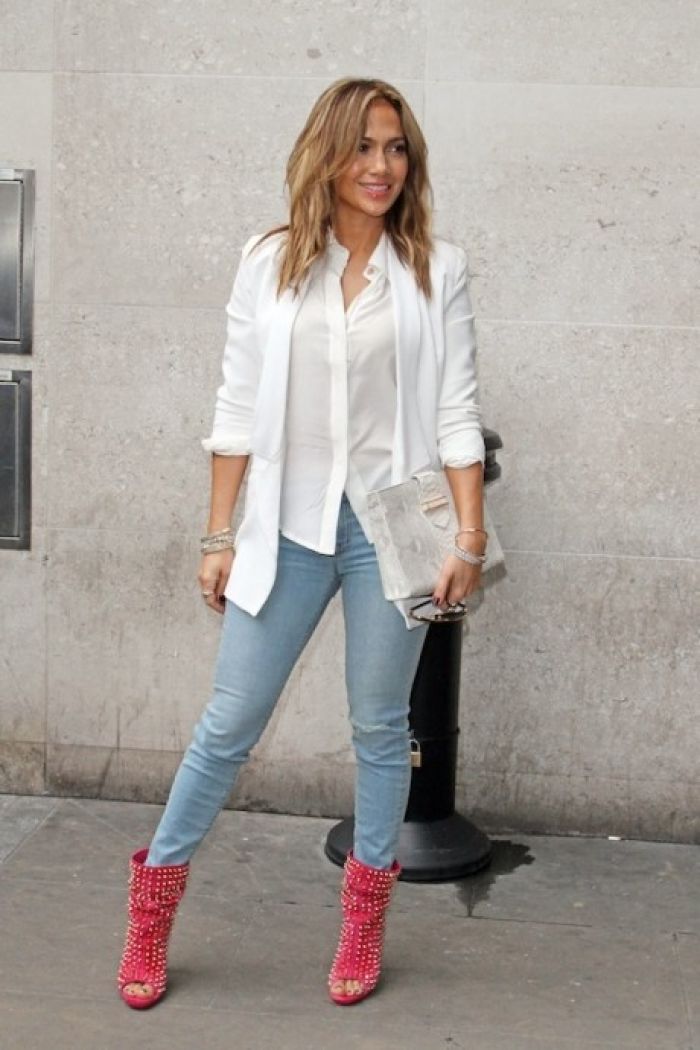 Image via lifeandstylemag.com
Apparently people just can't appreciate beauty when they see it, but Jennifer Lopez has been cowed by the backlash that followed her luscious on air performance. The great irony, however, is that in an attempt to quash Jennifer Lopez's sensual fashion sense, they've only brought out an even more arousing, casual beauty.
Jennifer Lopez had no problem showing off her incredibly toned body during a performance on Britain's Got Talent on Tuesday night.
But today was a different story.
After the starlet was criticized by many viewers for the ultra sexy leotard she decided to wear on the talent show, the beauty opted to cover up her famous curves as she continued press in London.
The 43-year-old rocked a white blouse, matching cardigan, jeans and peep-toe boots as she made her way to BBC Radio 1 on Thursday.
She followed suit just hours later as she left her hotel with boyfriend Casper Smart. (Read More)