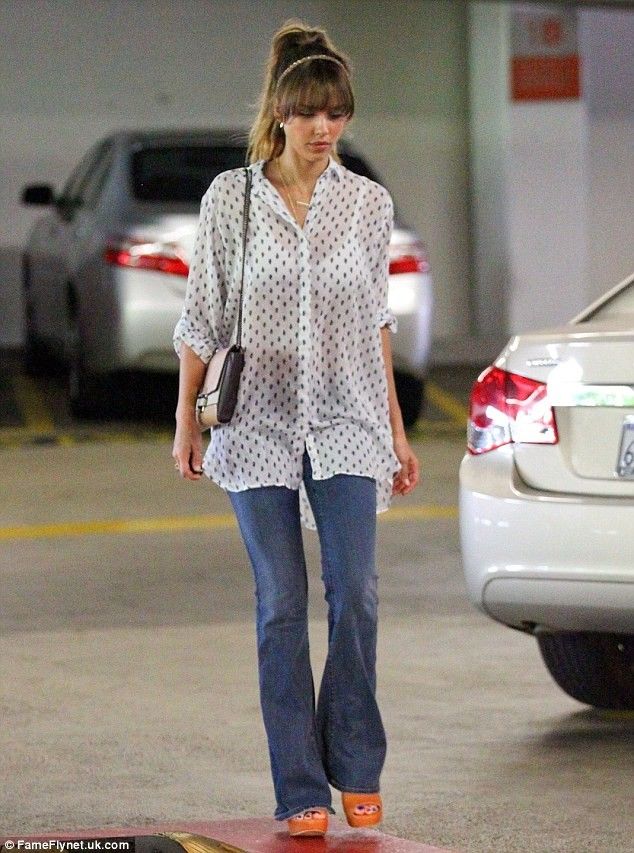 Image from FameFlynet.uk.com
Okay, not everything Jessica Alba wears is meant to be a fashion statement... but with a seemingly innate fashion sense like hers, everything becomes a fashion statement whether she wants it to be or not. Some people are just born casually stylish, and Alba seems to be one of them. Don't worry; I'm jealous too.
This actress has been showing off quite the flair for fashion of late.
Friday was no exception as Jessica Alba was spotted in a West Hollywood parking lot sporting a chic sheer shirt over flare jeans.
The 32-year-old actress and mother-of-two looked nothing short of stunning even after spending a night out at SoHo House the night before with a bunch of girlfriends.

The Machete Kills star wore a sheer white spotted shirt revealing her bra beneath.
Jessica opted for a pair of flared jeans which appear to be making somewhat of a comeback of late. (Read More)