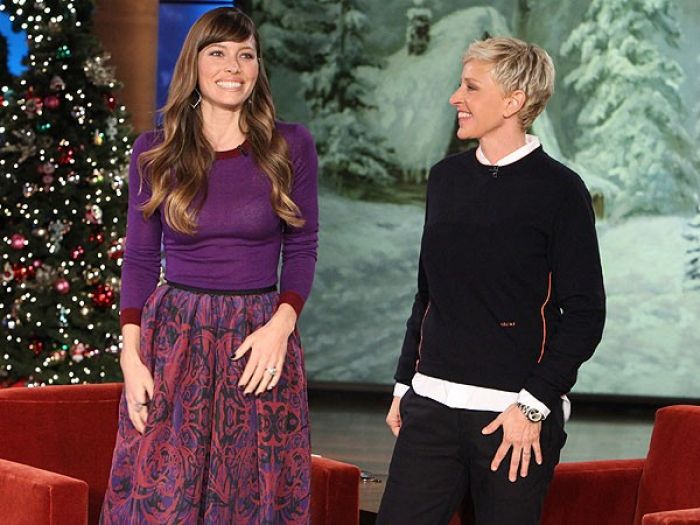 MICHAEL ROZMAN/WARNER BROS
Jessica Biel will be appearing on The Ellen DeGeneres Show next Monday gushing about her newlywed life and being able to call Justin Timberlake husband. I smell a honeymoon phase! Let's catch up with Jessica in a few years to see if she still gushes over the word husband.
It's all about the little things for newlywedJessica Biel.

The Hitchcock star, 30, who tied the knot last month, says a huge perk of being married to Justin Timberlake is getting to use a certain seven-letter word. Click here for more.