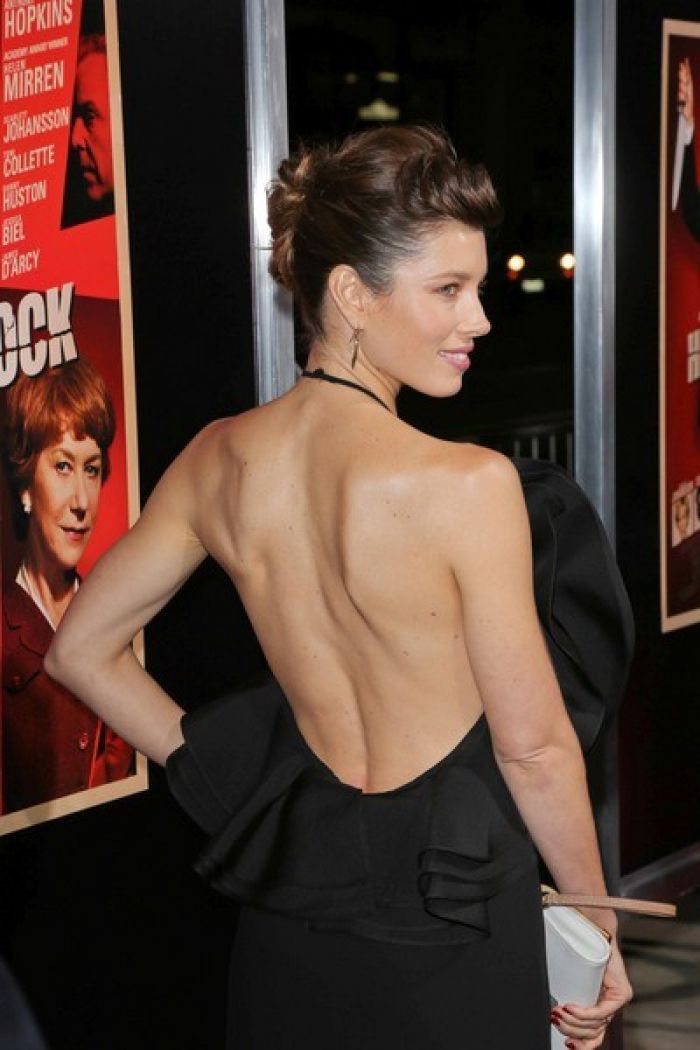 PR Photos
After wearing a two-piece silver outfit to the New York City Hitchcock premiere, which was pretty atrocious (the clothes, not the movie), Jessica Biel thoroughly redeemed herself at the Los Angeles premiere by showing up in a backless black gown that was utterly stunning, proving she's still one of the sexiest women in Hollywood even if she is now married.
Jessica Biel rocked the red carpet at the "Hitchcock" Los Angeles premiere on Tuesday night. The actress wore a black backless Gucci gown that showed off her toned figure.
The halter neck dress also revealed some skin on the back of her legs and sides of her body. She had an upswept 'do and wore minimal make-up.
This is exactly the type of dress we have come to expect from Biel, who at 30 is one of Hollywood's sexiest stars. Can we really thrash her for making an occasional fashion misstep like she did at the New York City premiere of her upcoming film? Read More