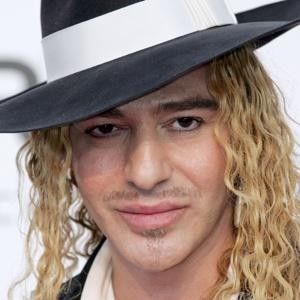 AFP/Getty Images
While he is one of the more prominent fashion designers in the world, having Galliano as a design instructor would be a one-in-a-million opportunity. However, with his recent strange, filmed rant, is a diverse environment like a school going to accept him into its fold?
Professor John Galliano? We hear the former Christian Dior head designer hopes to enter academia with a teaching stint at a top fashion college.
Sources tell us he hopes to take a mentoring role where he'd work one on one with students and perhaps guest-lecture on occasion.
Galliano, who is currently doing a short, informal residency at Oscar de la Renta's studio, is considering teaching at a number of schools across the world, possibly even in London. Read More